Hi there!
My name's Ana (or Annie)... Annnnd my boyfriend, Wes, and I just got our first bengal kitty!
We spent the weekend before last visiting our friends Dawn and Dave in SC (you probably know Dawn as Nutkitty) and, after getting to meet her cat (Perkin), we decided that a bengal would be the perfect cat for us!
Soooo, without further ado, here she is!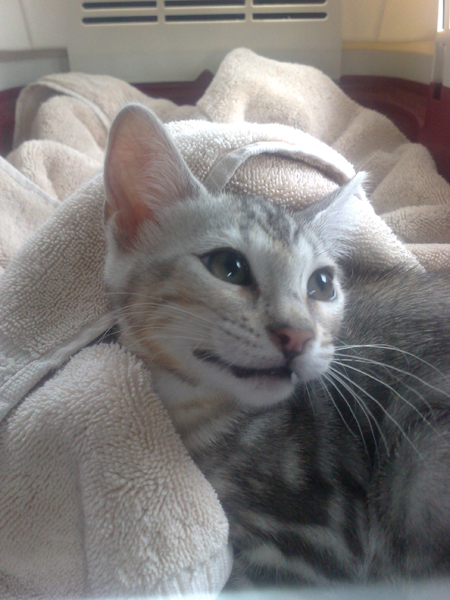 We haven't quite decided on a name yet. The breeder named her Sookie (which I actually kinda like), but we're also considering a few others (Rae, Stila, Reny, ???).
Update: We've decided to call her O-Ren Ishii - aka "Ren" after Lucy Liu's character in "Kill Bill"
We picked her up in Alabama yesterday, and I took a bunch of pics on the way home with my cell phone...
(She did not like being in a carrier at ALL... and I couldn't stand to see her locked up either. Luckily she ended up being quite well behaved and slept in my lap for most of the trip.
)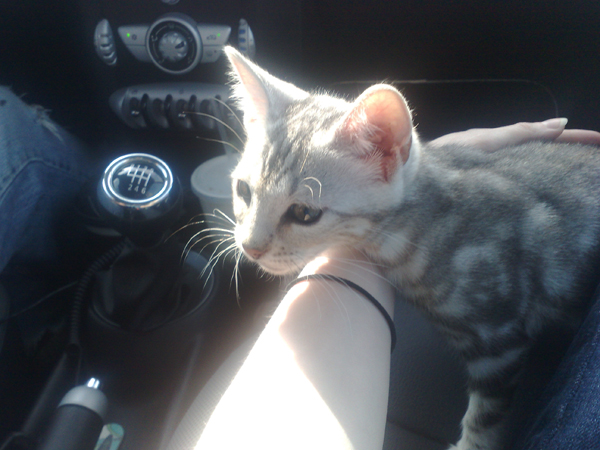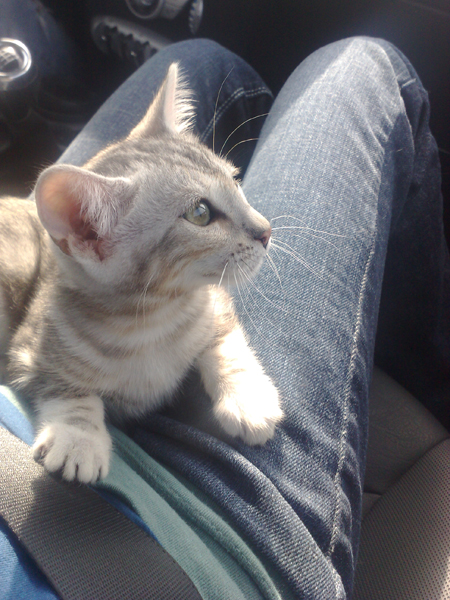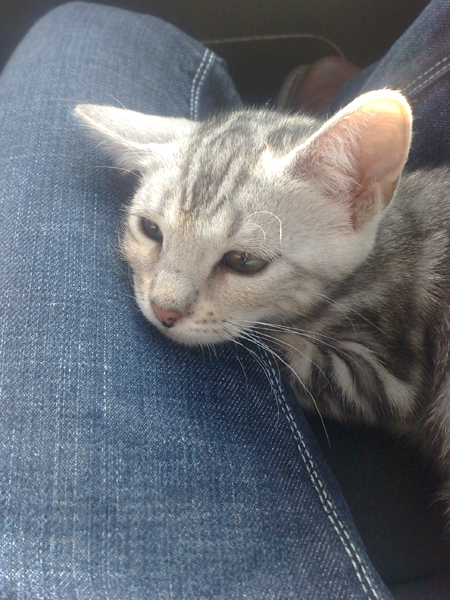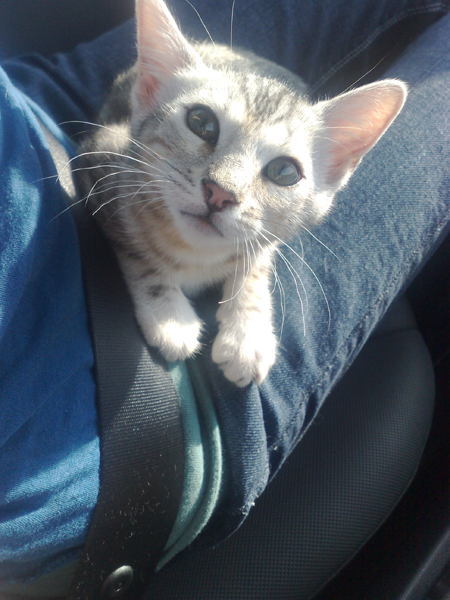 (Are we there yet?)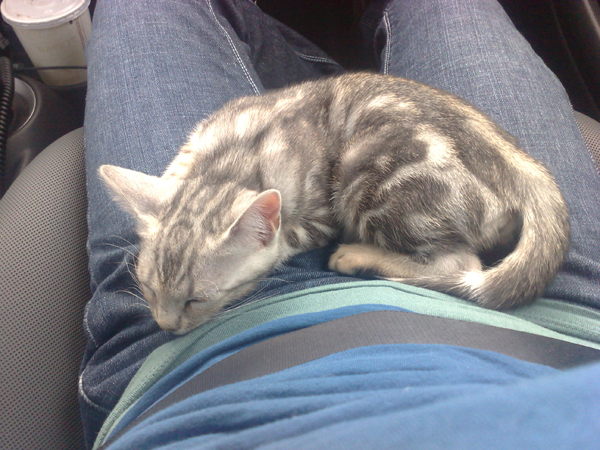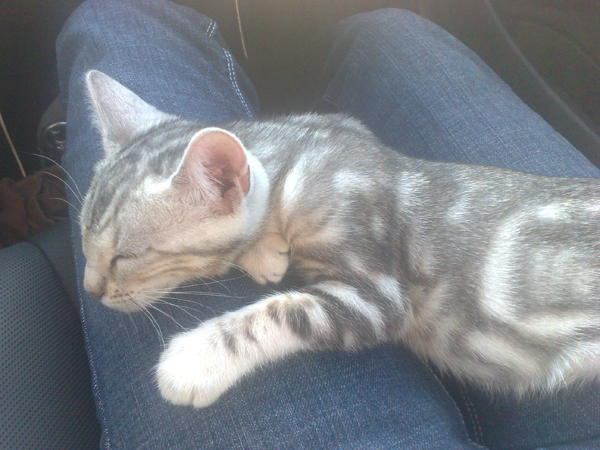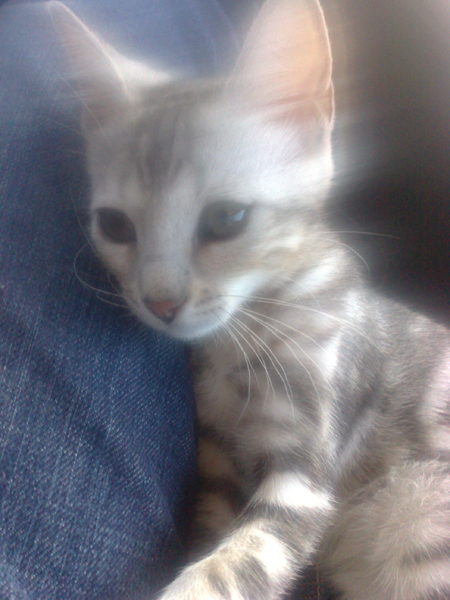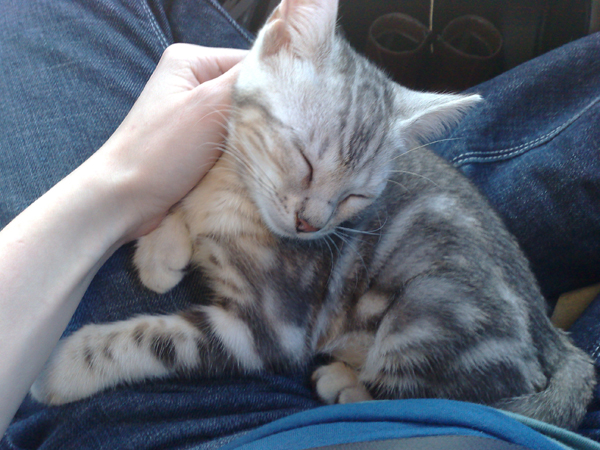 Little bit older pic from her breeder: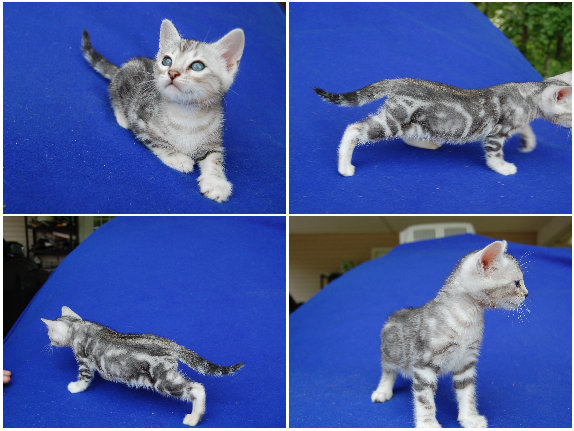 We also have a hedgehog (Eva) and a great dane (Atlas). I can't wait 'til we get to introduce them too.
She's SOOOO going to run circles around Atlas!
Here are pics of our other darlings:
Atlas, the dopey, but adorable, goofball...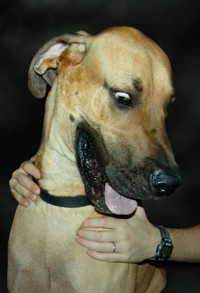 I really need more (and better, lol) pics of him, but I think they are all on Wesley's computer.
...and the ever-so-prissy, Eva: