Thought I'd share some pics/video of what Tropical Storm Isaac did to us here in south Florida. Thank goodness it wasn't a direct hit or anything (I hope everyone still in it's path will turn out alright) but we sure did get a TON of rain! It rained non-stop for two days straight, and today has been on and off. Apparently our area got it worst, with 14-15 inches of rain and flooding so bad that most roads are closed down. OH had a hard time finding a way home from work last night because of all the water, lol.
Video and picture my mom took of their neighborhood after the storm passed: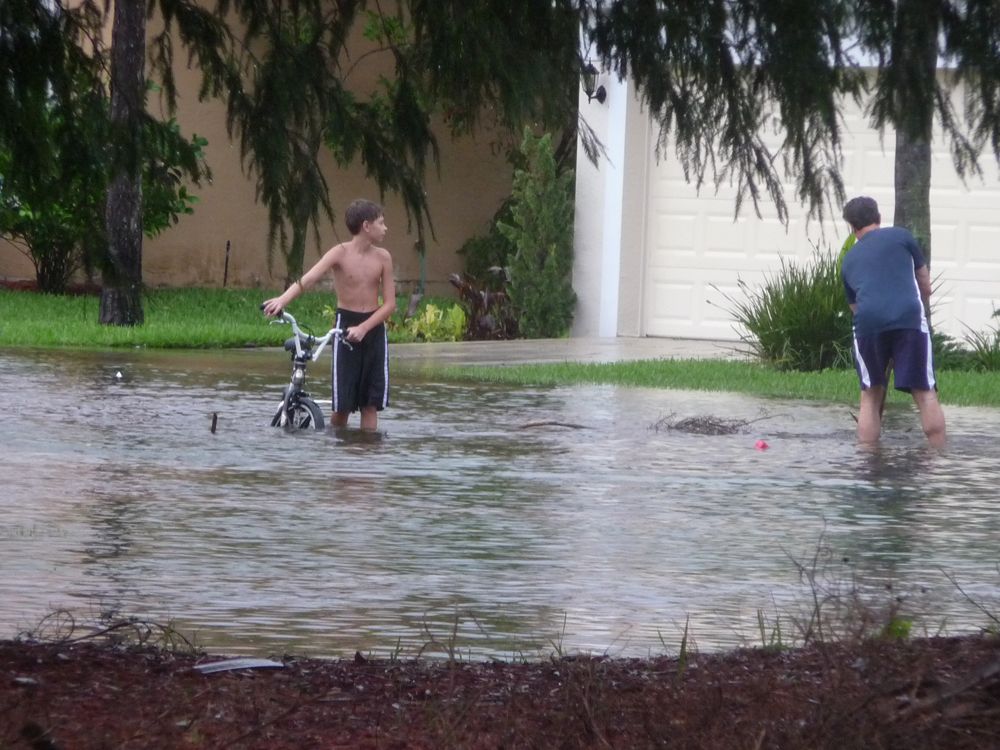 Arial view of our currently very soggy town from one of the news stations:
The golf course behind out house this morning, after some of the water had already subsided:
Aside from all the water, wind gusts didn't seem to be
too
bad (20-50 mi/hr being the norm). Just a lot of debris and our mailbox got blown off the post.
Supposedly there was a tornado in a neighboring county that tore stuff up pretty bad though. =/
And last but not least, I had to throw these in here. Just some videos I took of Loki while we were sitting by the window watching stuff blow around during one of the 'calm' parts of the storm (you wouldn't have caught me anywhere
near
a window when the wind/rain was in full-force, lol).