Hello all!
So I collect all my better pictures for the contest
! Obviously, I didn't got a new cam for Christmas!
Here it goes!
1) Salem has ''dig'' a nest under the quilt!
2) Lilith's first jumps! Invisible snowboard FTW!
3) Well cat's cuddles are the better! What's better than two other cats? Any number higher than 2!
4) Cybile and Salem opening presents, well not theirs!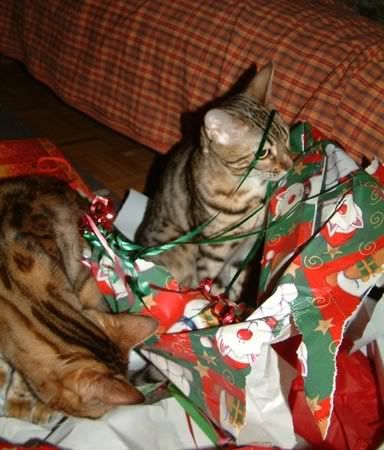 5) The Guardians Grrrrrr
6) My lap, with a kitty! Belly rub?
7) Salem yawns! Notice she is a blanket for little Lilith!
Only one I could snap! But there's so much more!!!
Hope you enjoy those pics! It was tough, but got some half-decent ones!