I got home from work yesterday to find Tango had a really swollen chin. It looked to be 3 times the normal size! It didn't seem to bother him, but it freaked me out. I took him in for an emergency visit. The vet couldn't find a reason but did rule out a lot of the more serious options. It's not an abscess. So that's good. It's probably an infection or possibly a reaction to a bug bite? He is on antibiotics and Prednisolone which is an anti-inflammatory. I am to follow up in 10 days and if it is not gone by them they will do a biopsy.
Here he was when I got home, and I only took one picture.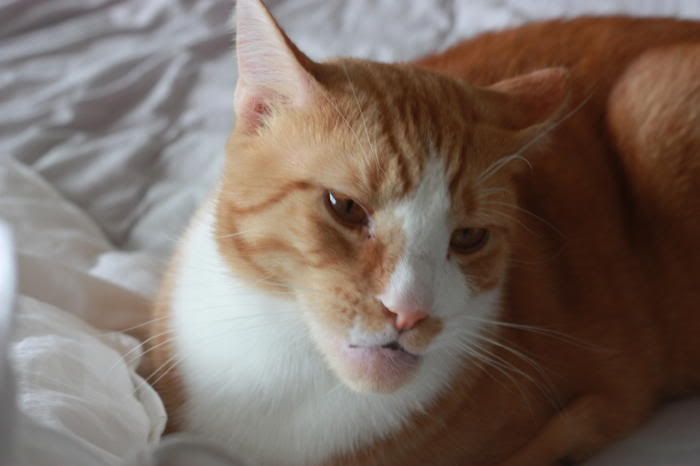 Here he is about an hour after getting home from the vet. It kind of looks better, but at the side view you can see it's still very swollen.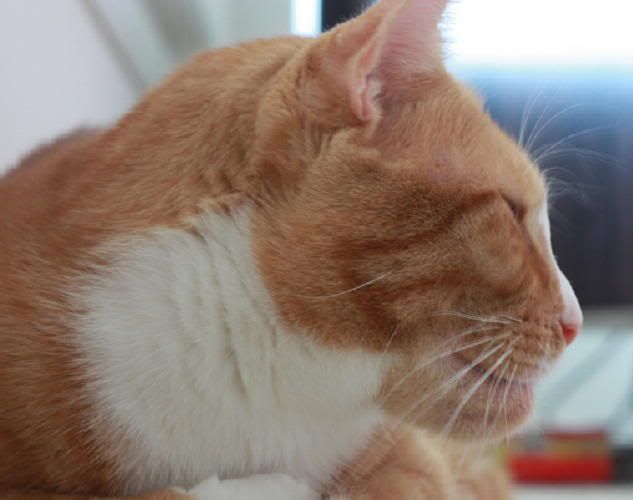 He is looking much better this AM. The swelling is at least 50% down but it's still kind of red and raw looking. Hopefully by the evening the swelling will be gone as he had his second anti inflammatory this morning.
Has anyone dealt with something like this? It kind of stinks not having real answers, though we may never have a reason why.