We just bought some garden fencing from the local DIY superstore. It's the sort that comes in unbendable squares.
We cut it to size with wire cutters and used a couple of screws to secure it just inside the plastic window frame. It is in two parts and the top part is smaller and not fixed but just held onto the bottom part with cable ties.
The window will shut on it's catch but to shut it fully we would have to remove the whole thing. But then our living room is upstairs so no one can get in and we like to let a bit of air in anyway.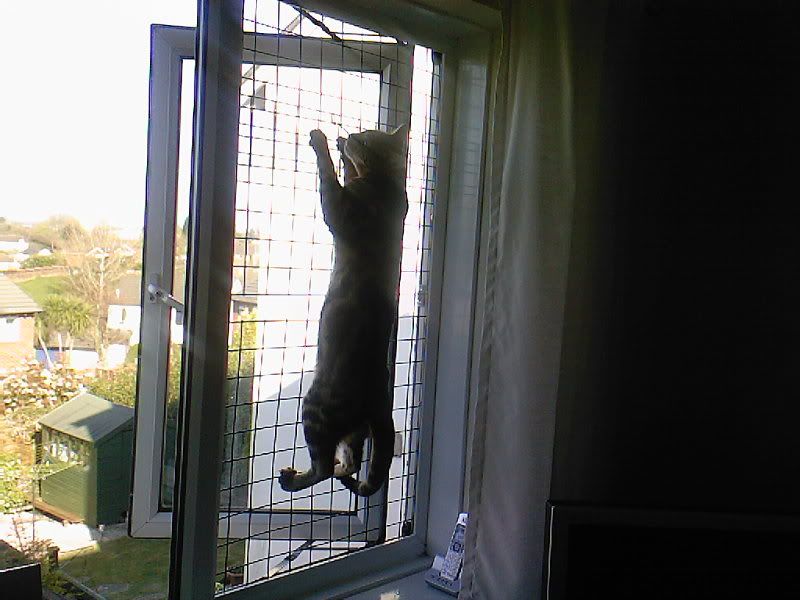 This shows what happens when you forget to snip the ends off the nice chewy plastic cable ties