I went to another Cat show with Wendy Symmes of Wildfire Bengals. It was fun. I tried to be as helpful as I could.
Here are a few photos:
Moose preventing me from getting internet access in the hotel.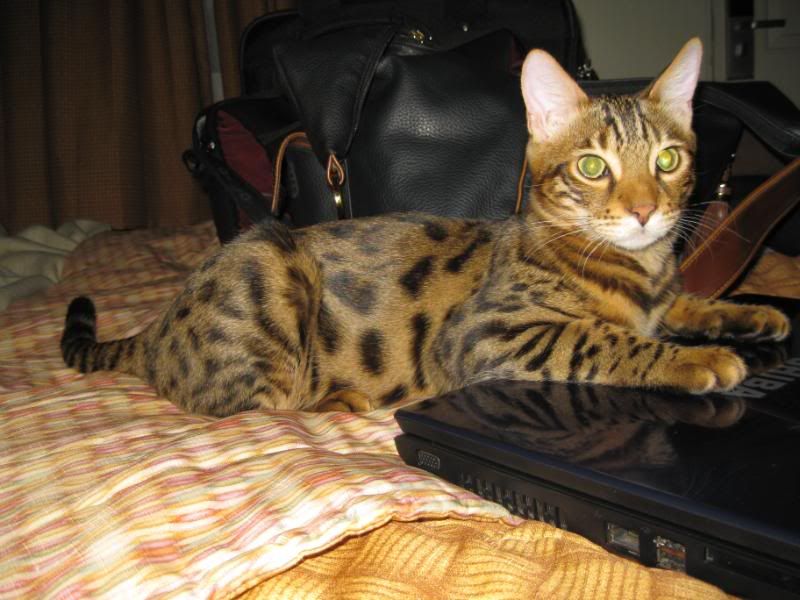 Moose 7th Best Kitten (Specialty)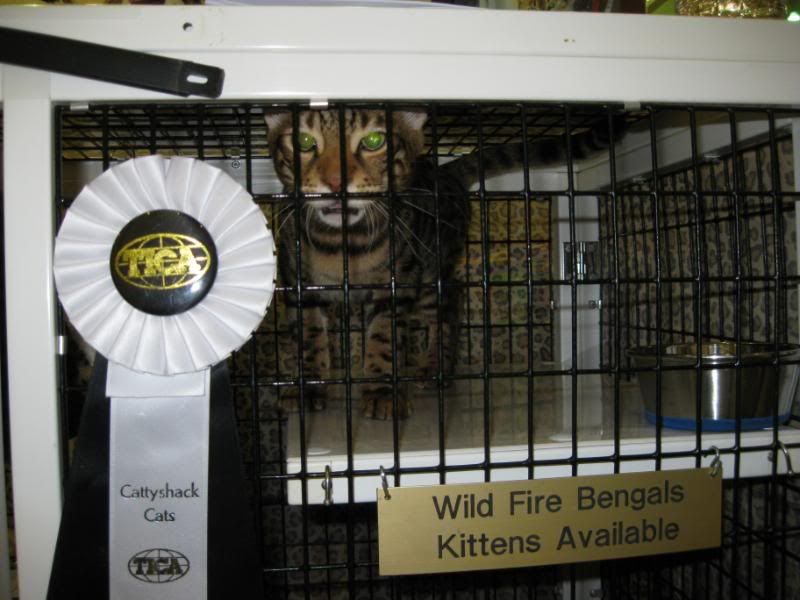 Wendy just brought Moose and GG to the show. I am putting together a video of both of them.
This was Moose's first show! He did great! He won 4th Best Kittten Allbreed too!
GG did well too. Remember her from the first show I went to?
This was her last time at the First in Flight show.
This was her this time. She has grown a lot. She is sweet and exquisitely beautiful.
Dawn (nukitty) and her friends Annie and Wes came to pick up "Rocky" one of Wendy's kittens at the show.
But I was the the real winner....this is the prize I got when I got home!
I am not a breeder but I sure am learning what a breeder does. It is a huge job and exhausting. I don't know how Bengal Breeders do it! Between taking care of cats and kittens, planning breedings and showing, I have no idea how they do it without completely collapsing.