Here's what the open judge had to say about Kato

2ND. JONES'S WHAFACE HUGH. 76 30. 300808.
Just over nine months old and not yet fully mature. Head shape quite long,, profile showing gentle curve from the forehead to bridge of nose, nose large and broad with a slightly puffed nose leather, muzzle not fully developed, ears medium size, wide at the base and rounded tips, eyes good shape and colour. Very good body shape, legs strong, balanced tail. Coat dense and soft, well presented, clearly defined facial markings, random spotting throughout the body, arrow head and rosettes, a high degree of rufus colouring .
_________________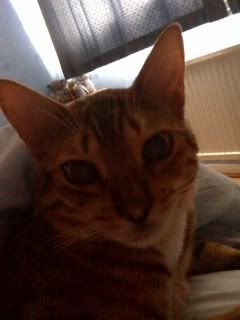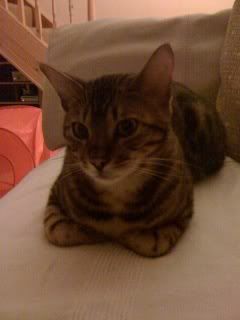 Kato & Leon