Thanks guys, you have all made me laugh.
And Kimberley,
Quote:
Ignore the judge, he obvously isn't getting anything at home and has taken it out on you
If you'd seen him.......
sorry
I'm considered saying something - he even asked if I was going to breed with him - he's in the NEUTER classes. I was just so mad. Wish I could think faster in my feet - I couldn't say anything back, when I'm angry I cry!! I hate that about me
Here are a couple of pics from the day.
Leon before I left before judging - he moved sorry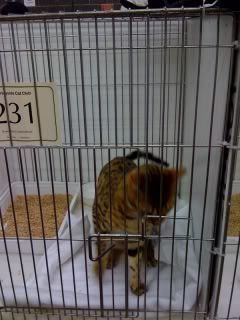 Kato didn't want his mum to go - bless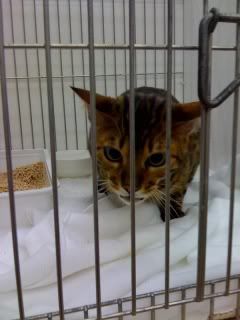 The rossettes - Kato is on the left, Leon right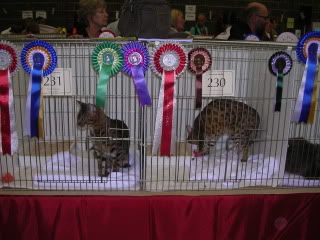 Kato wasn't quite happy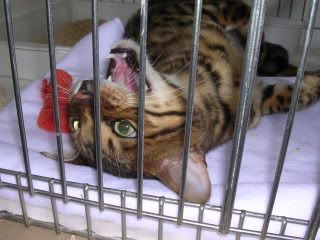 Leon said - someone is picking on my mummy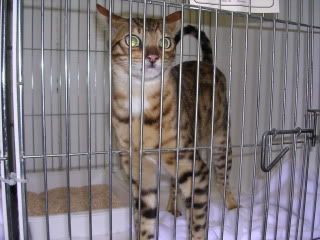 The offending locket - the white patch on his chest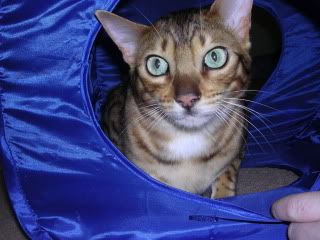 They are friends now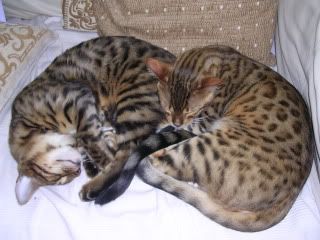 Thanks again for all your support - guess what - I love my babies, I brought the best ones home and you WILL see them both at the Gwynedd Cat Show, I don't care if Leon gets placed - he is still a star to me.