(FIFé show)
Guess who won the Best of Best on sunday...
(best cat of the show, all breeds, all lenght of hair)
No, not Chaos, I was there for work, I don't show him
But it was a gorgeous lituanian boy...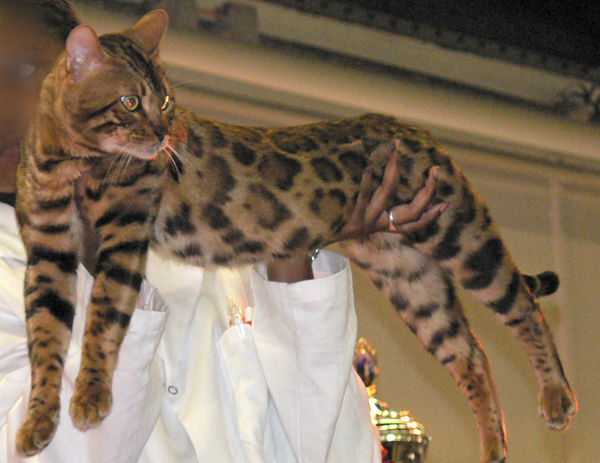 I've got some other pics on my personal pc, I will put them on later
. The colour here doesn't do him justice !