Elfling wrote:
How did Luna's show go?

FIFé is the biggest cat organization in Finland so I've mostly been to FIFé-shows. My bengal Haltia ("Elf"), who is originally FIFé registered (now also TICA), is a FIFé Supreme Premior as well as TICA Supreme Grand Champion Alter. These two types of shows are quite different, but I like both. TICA is more fast paced, but in FIFé you tend to get a more thorough judging.
Hello
Your boys have done really well gaining their titles
.
I have never been to any other show other than FiFe so i have no experience of how they are run but i do agree the judges are very thorough and i also enjoy reading the judges commenst directly after the judging.
The show was held on both days and Luna at 15wks was awarded an EX1 and Nominated both days and then went on to get Best Kitten In Show for her Category . I am very proud of her as she was only 15 weeks and beat much older kittens that she was up against to win.
Some photo's taken on the first day when she was being judged for Best Kitten In Show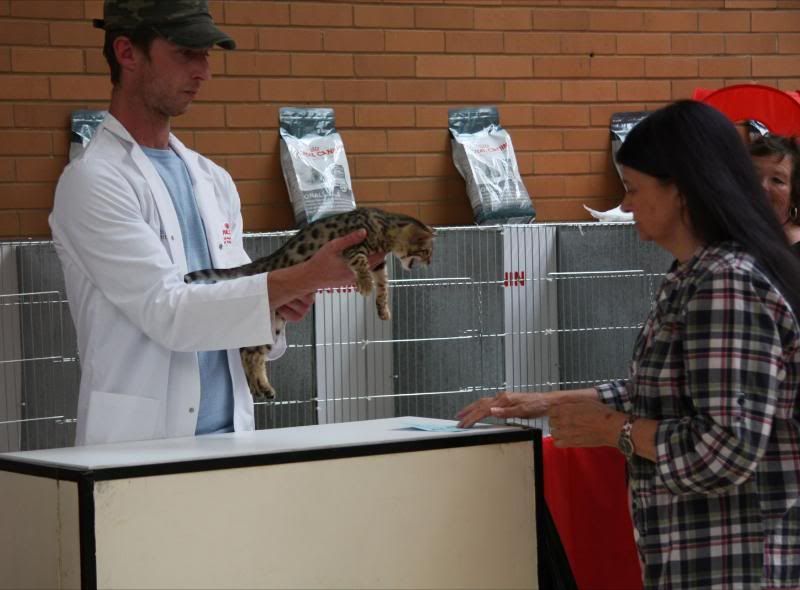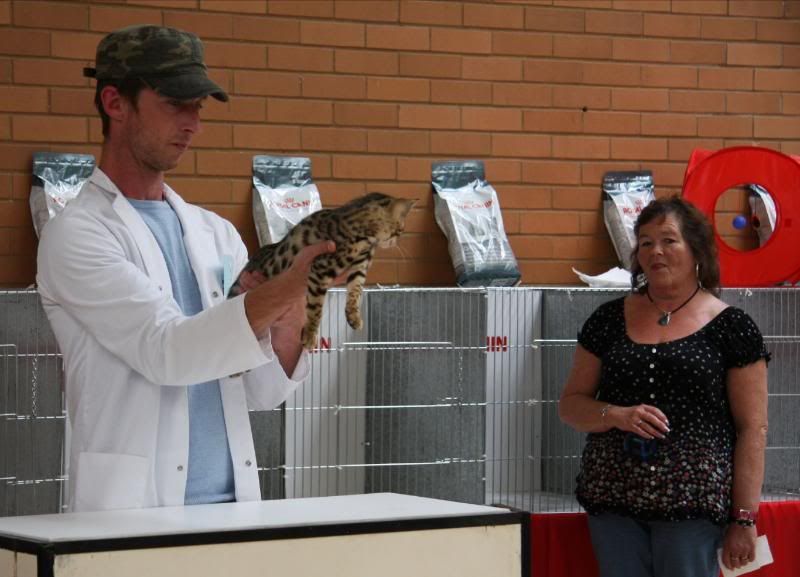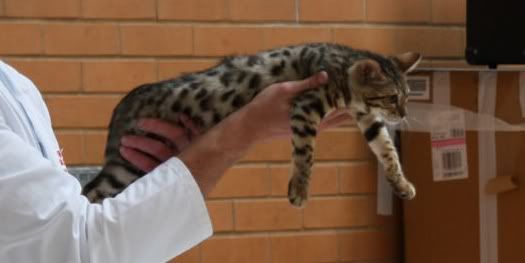 and a gentle kiss and cuddle from steward