I have a pile of carpet squares lying around that will soon be used for a program I'm teaching. My two bengals were VERY interested in them from the start, so I decided to play around a little. I began to build a house of "cards", and instantly, both were underneath the little caves. It just escalated into a giant maze o-carpet in my living room, and we played for a good 20 minutes before thoughts of destruction entered their minds. Once my boy realized he could tear it down, he did what boys of any species would. He blew it to smitherines faster than I could rebuild.
I wish I had some megablocks, or giant foam blocks.. I'll bet the game would be that much more fun. Enjoy the play-by-play photos!
House of Cards; Before
Exploring the maze



Collapse number 1



Aztec gets even


Destroy!!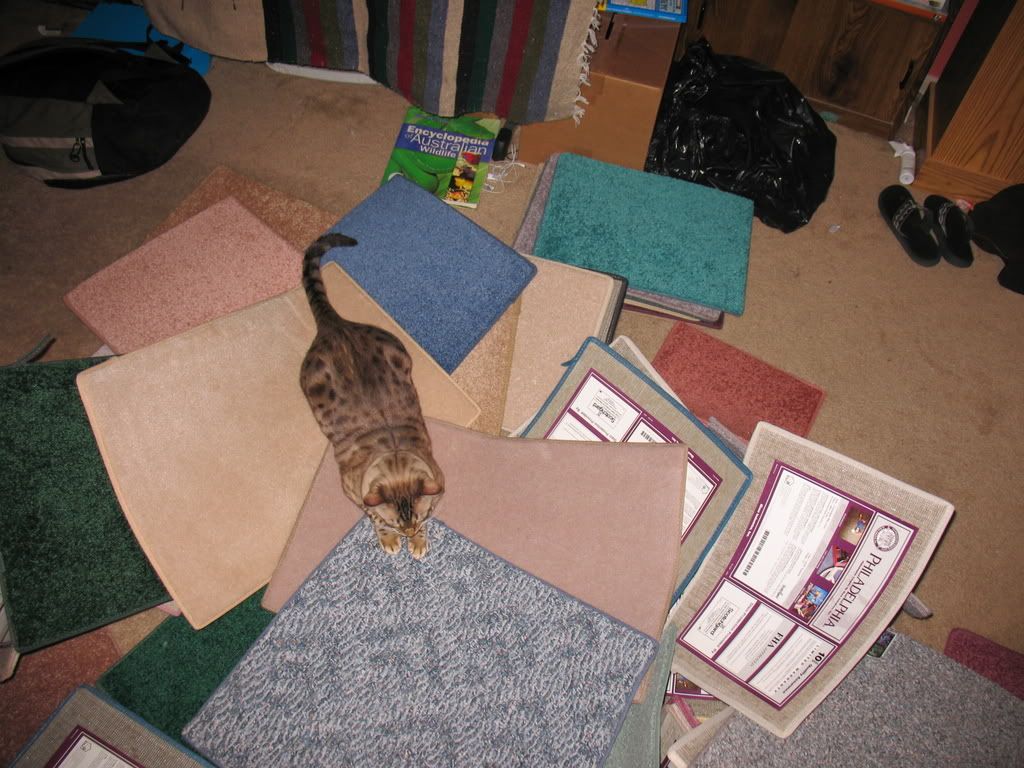 My work here is done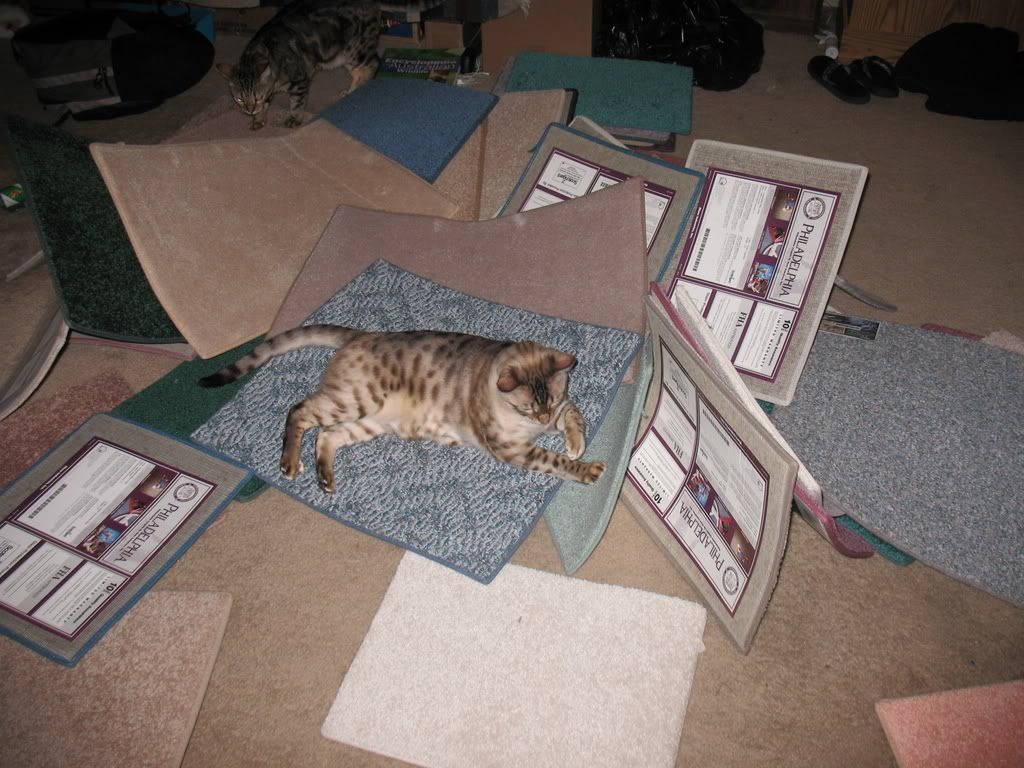 [/b]