They just hit the 16 week mark, and have gotten/getting the appropriate shots and veterinary care.
Cleo is on top in this picture.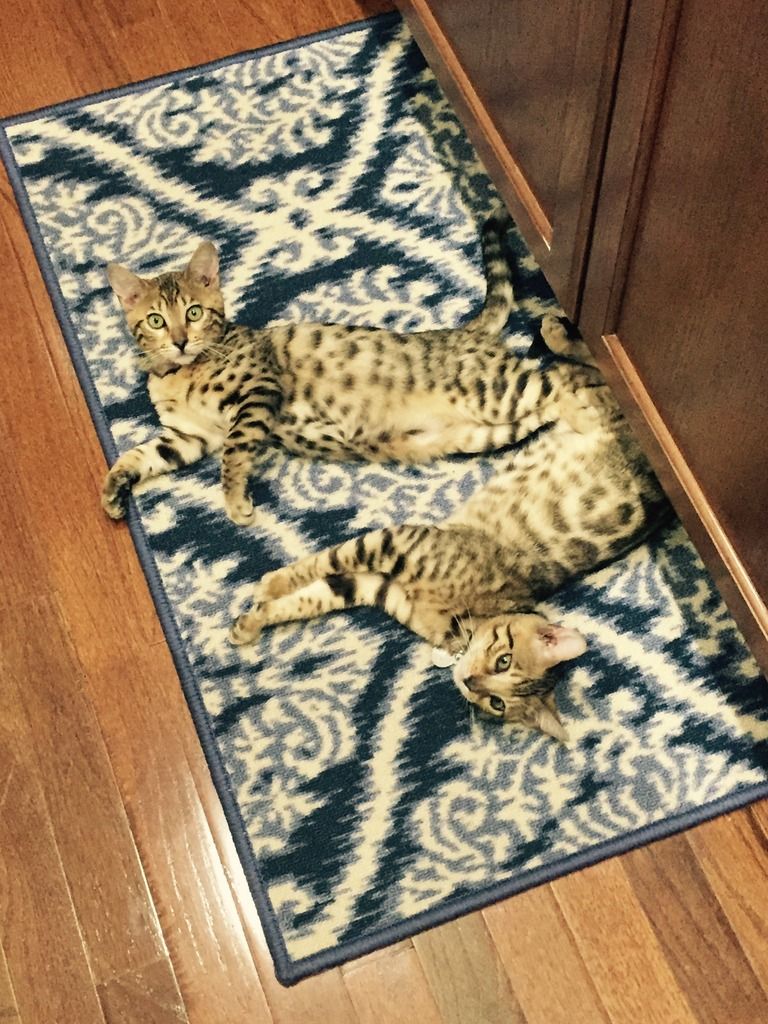 Lily:
She weighs just over 4 pounds. Shes been eating simply nourish brand wet food and kibbles. Shes thinner and longer than her sister. Shes very active, loves to play, naps from 11am to 5pm. She is currently teething so my ankles have been her obsession. Shes a cuddly lap cat when she wants to be, but thats up to her.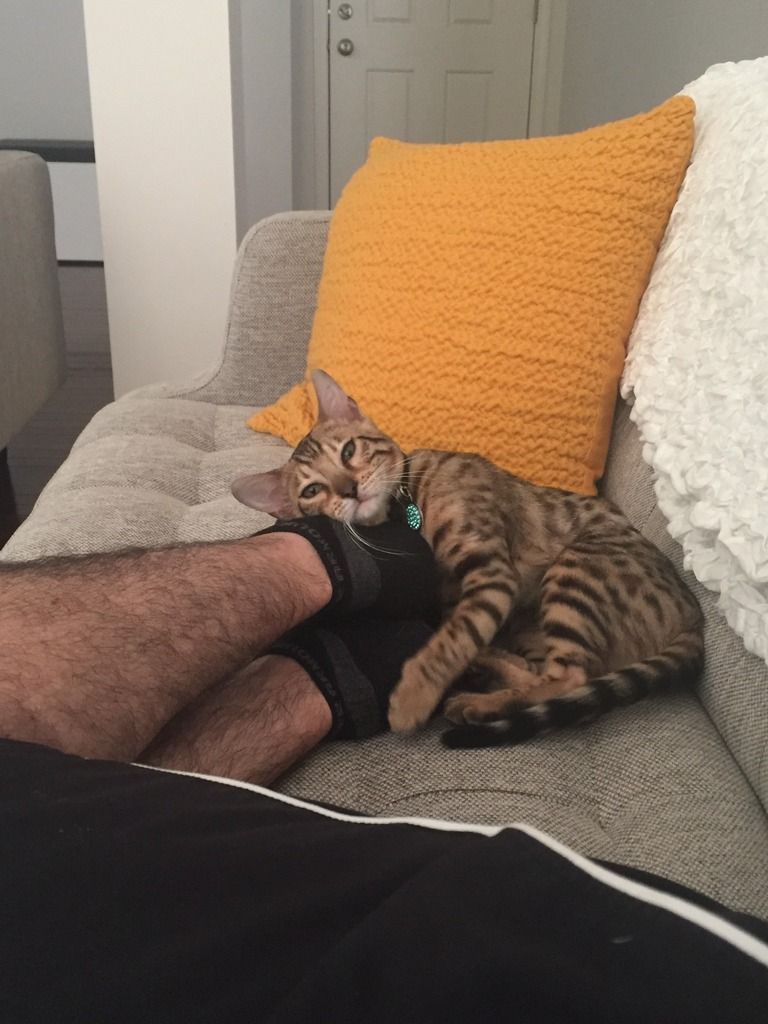 Cleo:
Shes a little more relaxed, not as hyper. She loves food. She eats a little more than lily so im thinking we might have a separate feeding spot situation on our hands. Shes basically the same as lily, but weighs around 4.5 lbs. i think she started a growth spurt, because since our last vet visit 2 weeks ago she gained a whole pound, and lily gained .2 lbs. lily has always outweighed cleo until now. Same diet. Sometimes she has the habit of trying to bury her food when shes done eating. But she can also be a cuddler and takes long naps.