Sherry wrote:
Regardless, you have gorgeous kittens arriving. The contrast is amazing and will get even more so as they grow.
They are beautiful aren't they? :)
Though the pictures are a bit off to be honest. They are the breeders pics and they are a bit over exposed - or possibly someone has run em through a contrast filter in photoshop or something. In real life the background colour is more brownish. Though the markings on both of them are very dark. I dont know if they will develop more obvious rosettes as they age, or if they will stay quite solid? The mum is a rosetted charcoal - absolutely gorgeous. I haven't seen one before. She had this whole 'panther' thing going on with very dark rosettes on a very dark background. Subtle, but stunning. Dad cat is a brown rosetted, grand champion. He's a big fella.
Some more pics (I cant stop looking at them :D )
The boy....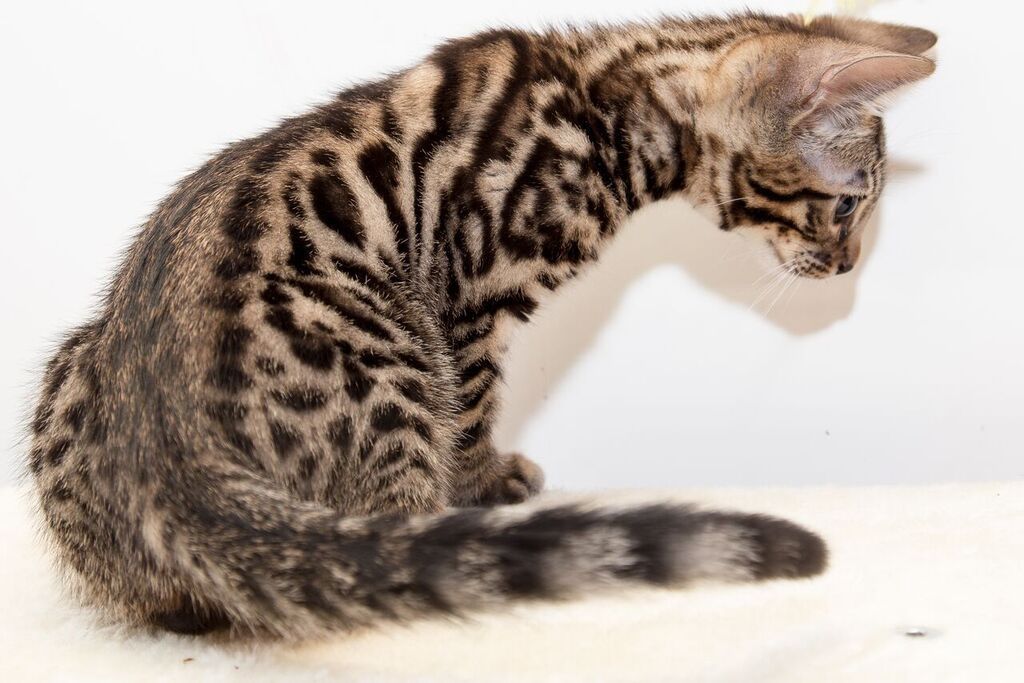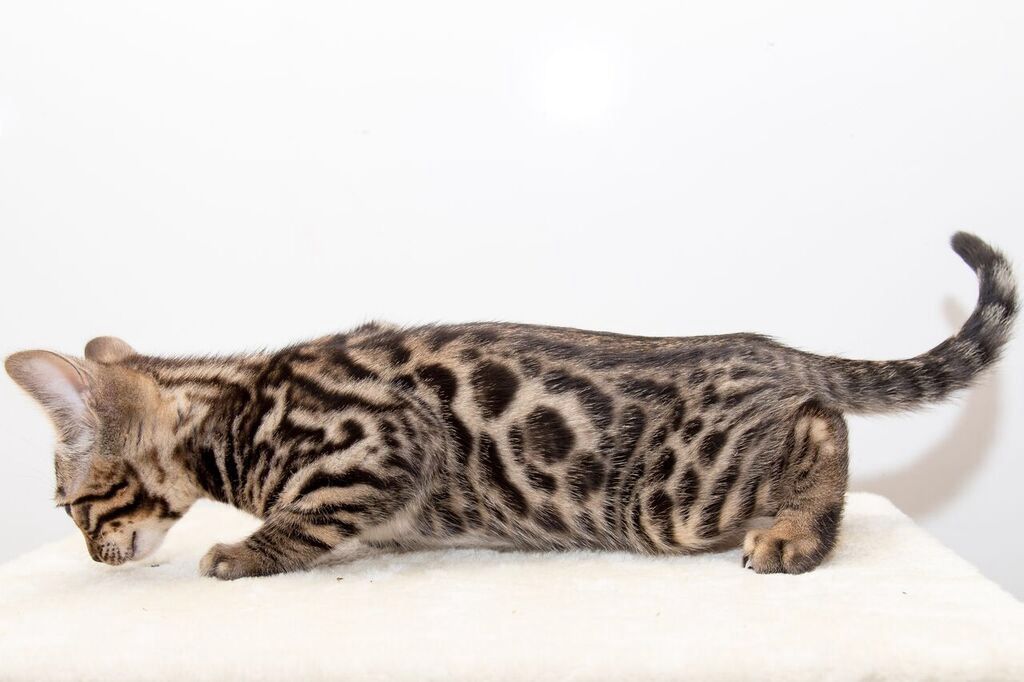 The girl (what a cute face)...
The breeder was going to keep the girl for breeding as she thought she might be a carrier for the charcoal gene, but it was both or none, so I won. :D