Hi all. This is quite painful as I never thought I would ever need to rehome my cats (I never have before now) but my life situation has changed and I need a home for two cats.
One is a 5 year old female (or there abouts) bengal. Her name is Rapunzel.
Rapunzel is very sweet but is also very shy. She will get along with other cats but only on her terms.
My other cat is called Woolly and is a three year old F3 Savannah.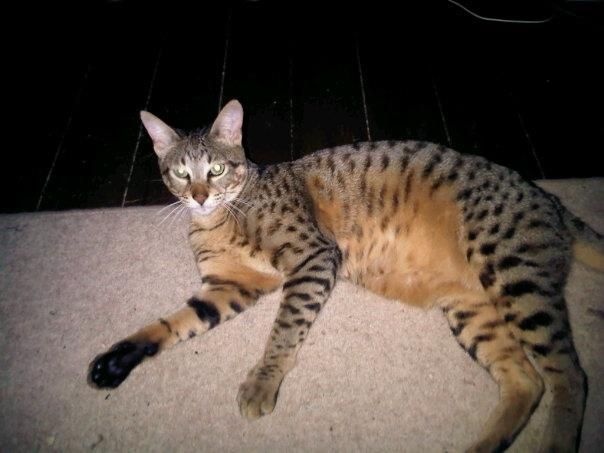 Woolly is very affectionate and loves to play.
Both cats are neutered so please, do not contact me inquiring about breeding. They live in a loving home and need to be placed in the same. I do not have paperwork for either cat because it was lost when I moved house, but these cats are not numbers to me they are my family. I really, really hate to do this but I don't have a choice because I am moving soon into a small flat that does not allow pets. The cats do not live together so I would prefer to rehome them separately.
If you require any more information please don't hesitate to contact me via PM or here in this thread. I can provide litter trays and anything else you would need. The cats have been loved very much and only eat the best foods.