Hi every one.
First time post and I wish it was for some other reason.
On the 25th febuary 2011 a bengal wandered into our house and despite leaving him out and even chasing him off, he has returned and stayed.
Have had him checked by a vet and he is approx 2 years old, been neutured, no collar or chip and in excellant health with a very healthy appetite.
He has taken a dislike to our other cat(moggy) and can be quite rough with her and me and my partner, although I know this is just playing but he does have a very affectionate side to him and will often sneak under bed clothes or sit with you on the couch.
We have had no replies from adverts and calls to local vets have been in vain. There has also been another bengal in our house but he comes in, has a nosey and plays then goes out.
With a baby on the way, me and my partner both feel he may lash out and attack a young child through no fault of his own and have decided to try and find a new home for him, which I hope some one can help with as id much rather he go to a home than the local sanctuary which is over crowded.
We have named him "dave"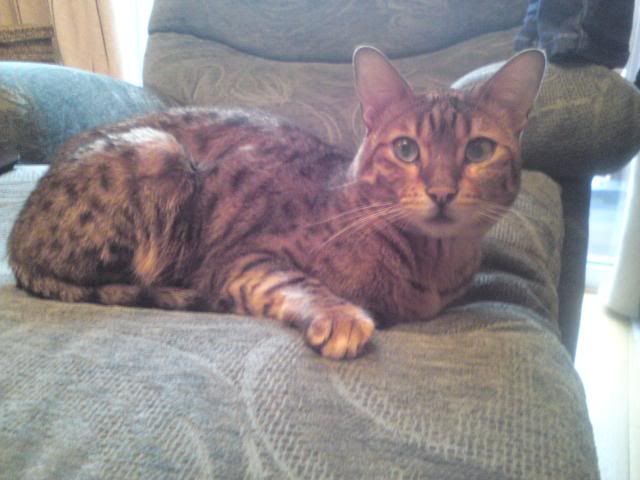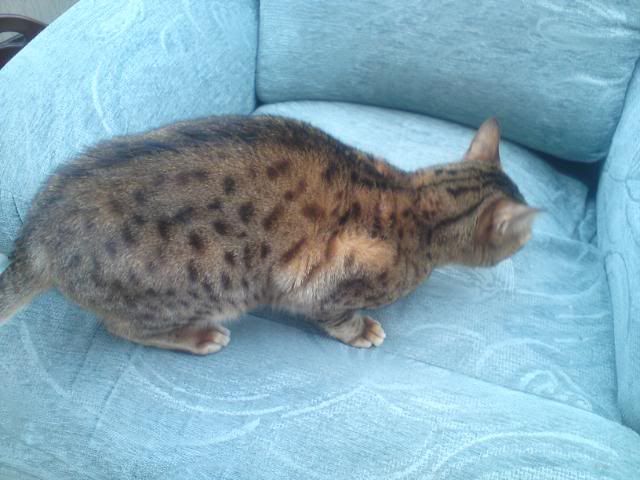 Im in the West Houghton area of Bolton 5 min from junction 5 of the M61 and can help with transporting him locally if need be.
I also work nights and wont be at a PC for a few days, although you can get hold of me on 07858 158725 after 4pm.
If any one can help then please dont hesitate to call, or if you know some one who can, by all means pass my number on.
Many thanks for any help.
MODS : Phone number given is a spare phone and is soley used for the above purpose due to me not being able to access messages for an uncertain amount of time, and sim card will be cancelled once dave has been rehomed.