Ok Guys...tonight for one night only this quiz will be hosted by Dr Evil jim....
'So I demand a little respect!!!'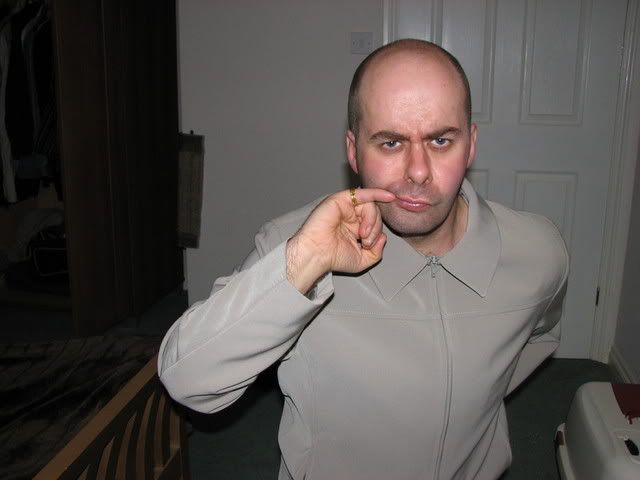 Ok heres the deal... below are 12 questions...
The first person to to answer all of them correctly & any required images etc will be the winner & win a custom designed signature from Tally-Isham.! Thankyou Tally
Ok there are a few simple rules, I will only accept your first post & editing will only be allowed if you need to add pictures, remember folks this just for fun.
This quiz will end close tomorrow night at 19.00pm gmt upon which the winner will be decided...
Good luck & have fun !!!!
Here we go...
Questions
1. According to -
http://www.ticaeo.com
in the Bengal breed standard the total amount of points for the head are?
A. 25
B. 45
C. 35
2. but not socializing your kitten from birth you run the risk of it
A. not being friendly
B. will not liked to be picked up
C. will spook easily with loud noises like the tv
D. may not be a lap cat
E. all of the above
3. Bundles of Bengal has made over
A. 600 posts
B. 800 posts
C. I can't count that high!!!
D. over a 100
4. Cat knip can
A. send your cats crazy
B. send them to sleep quickly
C. wear you out!!
D. All of the above
5 If a kitten is going to be sold as a breeding queen it should be on the active register?
true or false.
6 Whats the name of my Bengal
A Shelly
B. Smelly
C. Wellie??
7. According to -
http://www.bengalcat.co.uk
Where do ALC originate from?
8. Can Bengals learn to open doors/fridges etc true or false?
9. Bengal cats can be very dog like in their nature ?
True or false.
10. By giving a kitten to much rich food you risk it getting?
A. Dirroeah
B. Fat
C. All of the above
11. Post a picture of your Bengal in the cutest position you can find it in, you must take the picture beween tonight & the end of the quiz.
And finally
12
When looking at purchasing a kitten from a breeder.
You should –
A.look at how the breeder puts themselves across to you as they will be showing their cattery to you as a whole not just the cats. Look at the parents & their pedigree ask as many questions as you can and above all else research!before turning up.
B.just look at the kitten in question & ignore everything else
C. try to beat the breeders price down