ah the christmas tree saga.
After trying to put up my rather expensive fake christmas tree and having the boys 'help' me...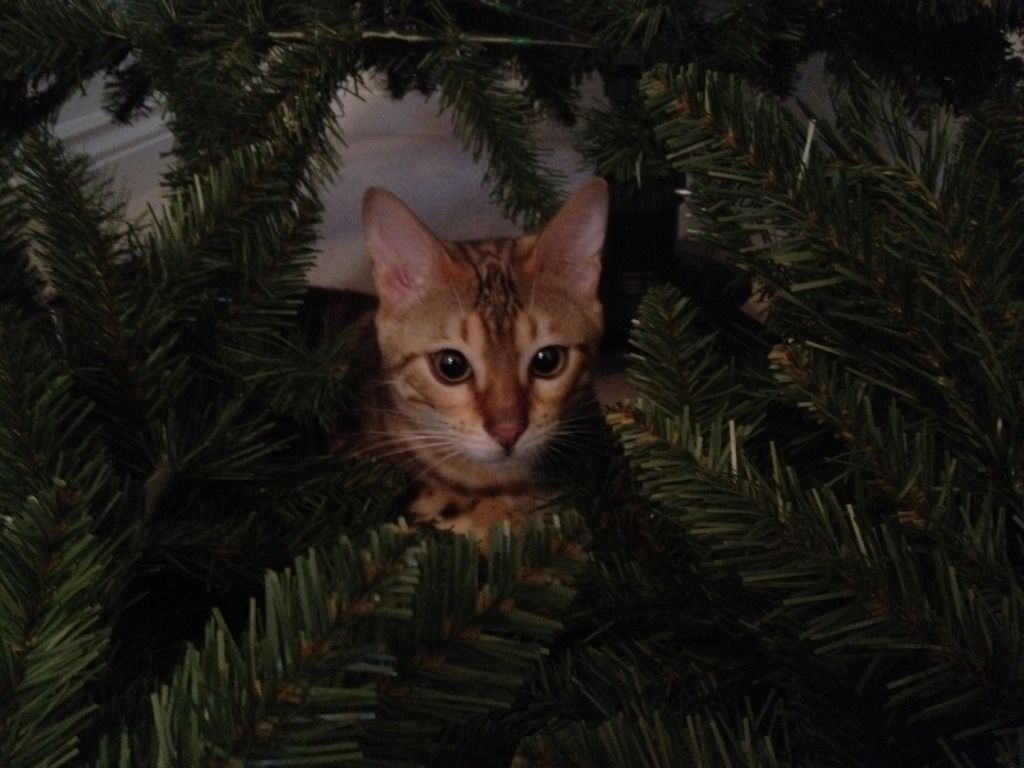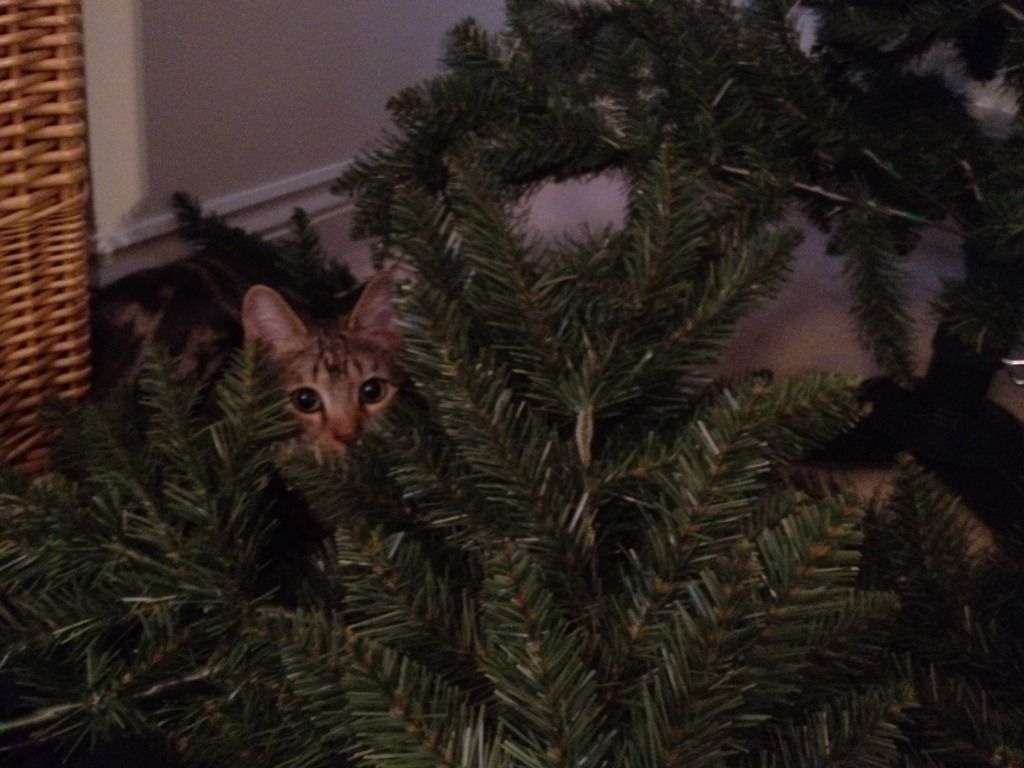 I brought a cheap small one for the lounge and kept my nice one with the expensive decorations in my bedroom where I could keep the boys out.
But they didnt stay out and ruined all my decorations: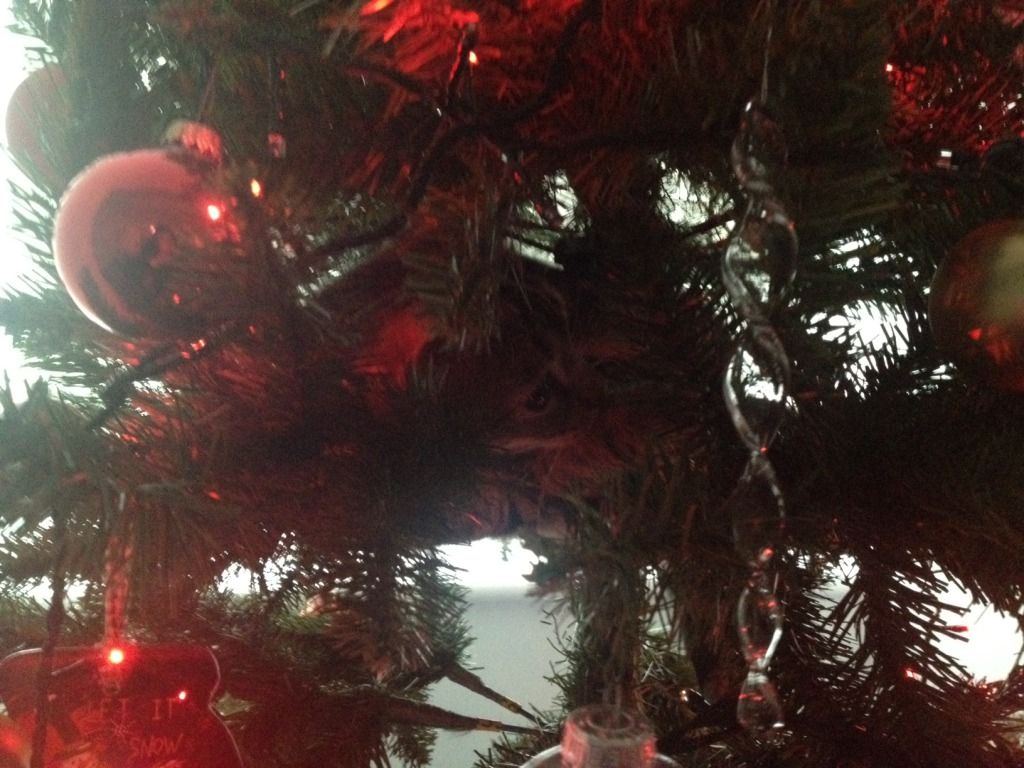 My poor second tree - this happened pretty much every other day. And that doesn't include the 'help' to wrap christmas presents - in fact I had to re-wrap about a third of all the presents last year.
This year they will be good - they will!!!