We have an Xbox 360, got to be honest I haven't really played on it unless Tetris counts LOL. Patiently waiting for Crash Bandicoot and dreaming that one day we might get Ratchet and Clank.
We bought Scene It at the weekend and we love it! Being Movie Buffs it's a great game for us and we spent most of Saturday night on it.
On Sunday I bought the OH Guitar Heros III as an early Xmas Present after he had been drooling over it since it had been released. Needless to say he has spent all night on it and has gone to be with aching hands!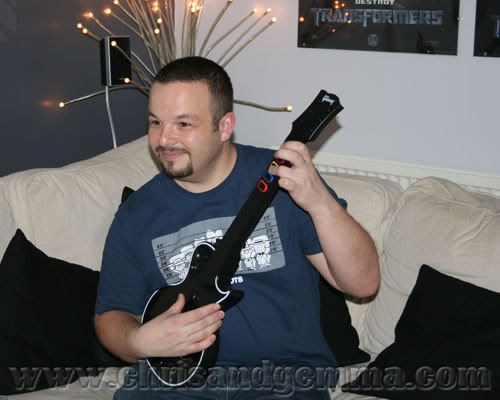 Got to be honest its the first time I have seen my OH grin like a 5 year old LOL. He said "This could be favourite game of all time".
Looks like Gears of War will start to gather dust now LOL