Firstly - love the changes to the website!
So what a month its been. 4 weeks ago on Monday evening I got a call from my boyfriend at 11.15, he had been working late, nothing to un-ordinary until he phones me to tell me that he's had a car accident, thinks its written the car off and can I come and get him.
Turns out the car had hit a very greasy bit of the road, he'd tried to control it but had ultimately run out of tarmac and the car had hit the grass verge sidewards and flipped up and rolled. He luckily was fine and got out of the car and called the police.
Four days later, I collapsed at work, I dont remember much apart from the ambulance crew turning up. After many blood test (literally like living with vampires) and CT scans I was diagnosed with a Pulmonary Embolism (blood clot from my leg had gone into my heart and pumped out covered both my lungs with clots).
1 weeks stay in hospital and I'm out but not out of the woods yet.
I missed my precious boys 1st birthday so in honour of them, here's some piccies of them.
During the last 3 weeks of recovery at home they have been great, lovely cuddles throughout the day and have kept me out of boredom with their antics. Managed to get them a new cat tree which has been endless hours of fun too.
Cuddles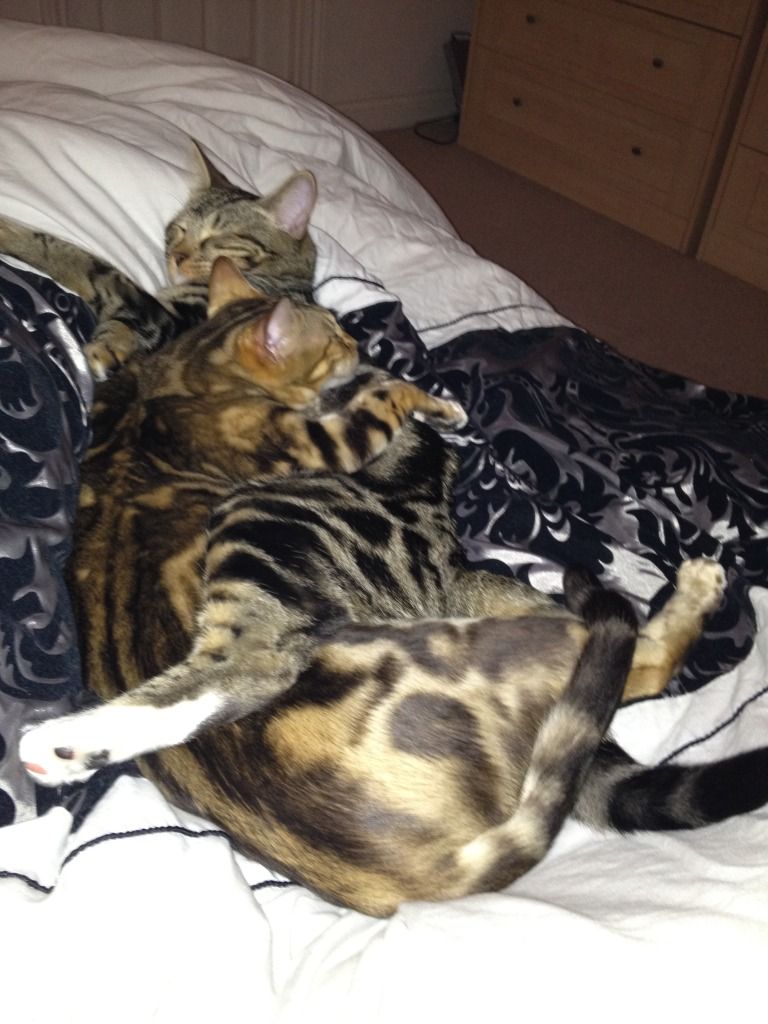 Evo as a baby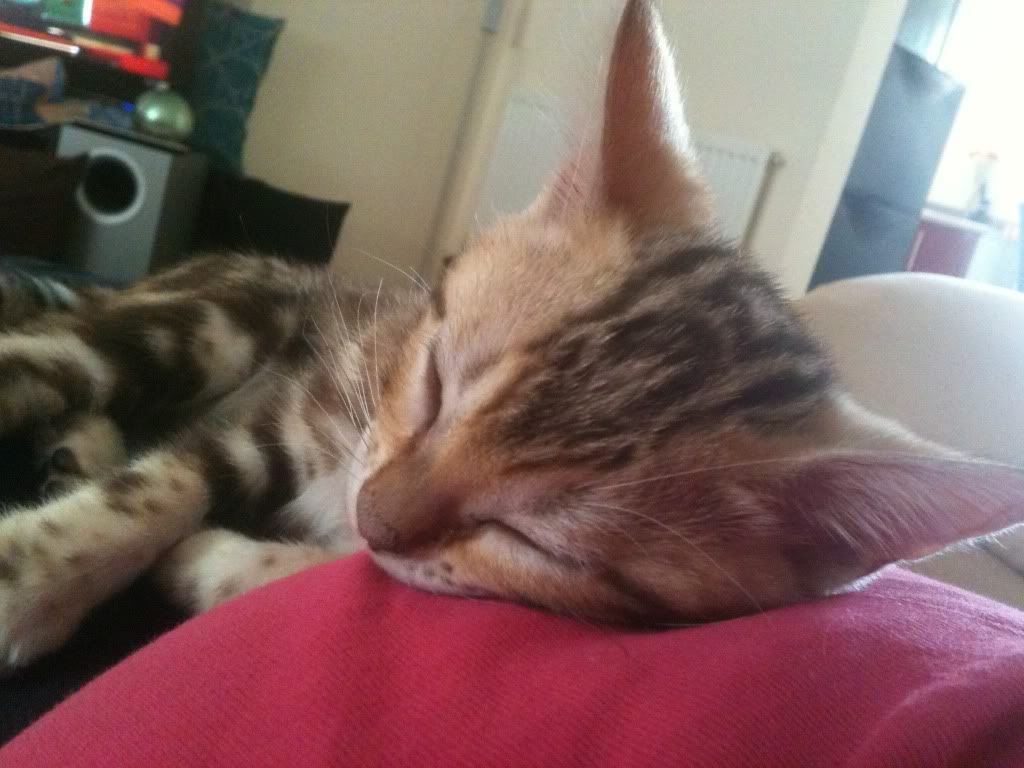 Evo now
Nismo as a baby
Nismo now
Random shots now