Hello all!
Since I know you're all animal lovers here, I wanted to share with you that I lost yesterday a great baby and friend, Scarlette.
She was a brilliant English Springer Spaniel, who gave us (my parents breeded them a while ago) a lot of beautilful babies that are now over 10 years old. She was 15 and a half years old and she had an incredible life: never caged, always with her daddy hunting ducks, geese, hares and ''perdix'' (my turn to need a translation). I was only 14 years old at that time (when we got her), and I will never forget her sweetness, carefulness (better mommy ever!!). We sweetly called her ''Princess'', and here are her tribute: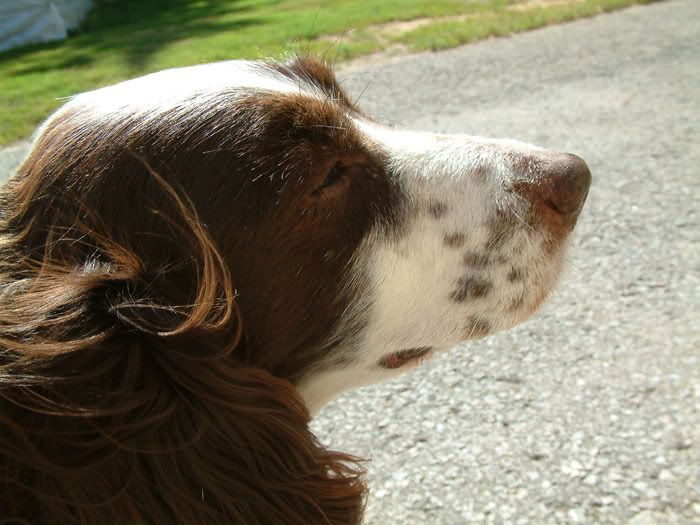 Do you think dogs are going to Rainbows Bridge as well?
Thanks
Sysh