The day before we got her it felt like christmas again,I couldn't sleep I was so excited and the day she was here I couldn't sleep the night, I was so worried about her in her room on her own, I checked on her in the night.
I was suprised that on the first day she played with us, shes very outgoing but she still likes to hide behind the sofas or curtains when she's feeling shy or under the sofa blankets (defeated the purpose a little, cheeky girl!)
So we got her on the Monday and we're all in love, I can't leave her side for long I feel like we have already grown an amazing bond as she comes up to sniff my face and give cuddles, I'm so happy that she let's me give her those tummy rubs, because she is gorgeous!
Yesterday (weds) I took her for her vet check up, she had been spayed before I got her and sadly the vet told me that she has a hernia :( so this morning I dropped her off for her operation and didn't see her for 5 1/2 hours :( felt like such a bad mummy as she was just starting to get comfortable with us, the neck collar is on and we've helped feed her some chicken, she's been on my lap for about 2 hours now sleeping and dreaming (little flinches) poor girl has had 2 ops in a month she is 4 months today and I can't wait for her to be a happy and bouncy girl again, Thanks for reading my essay now here's her pics! X
First day: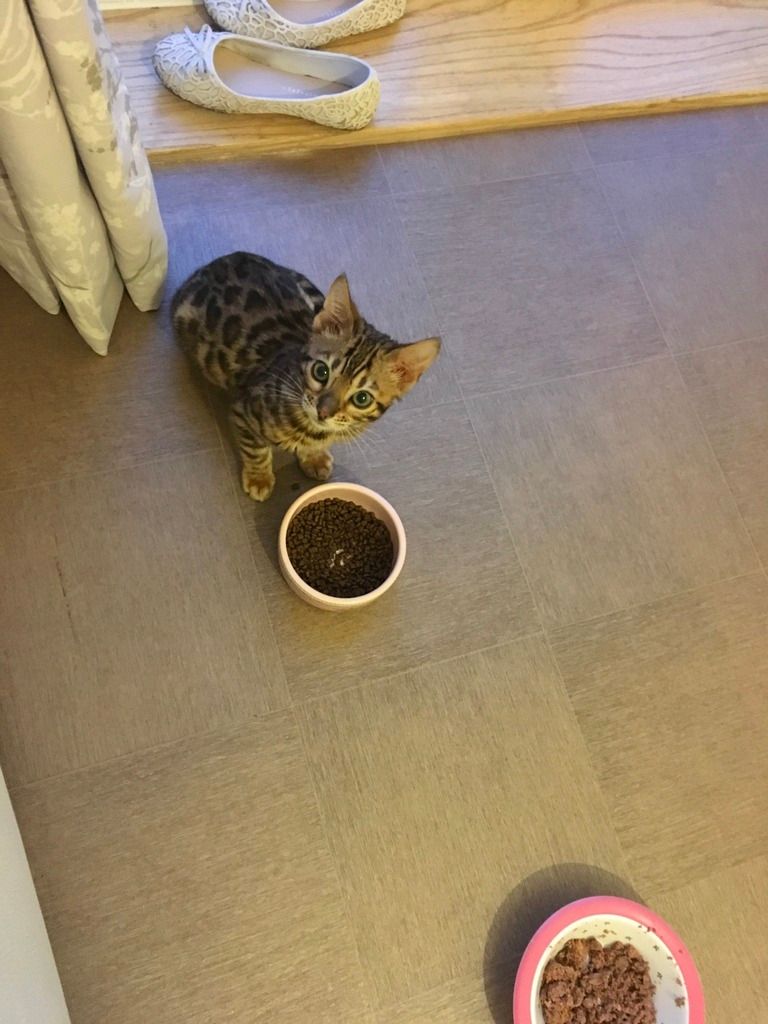 My 2 babies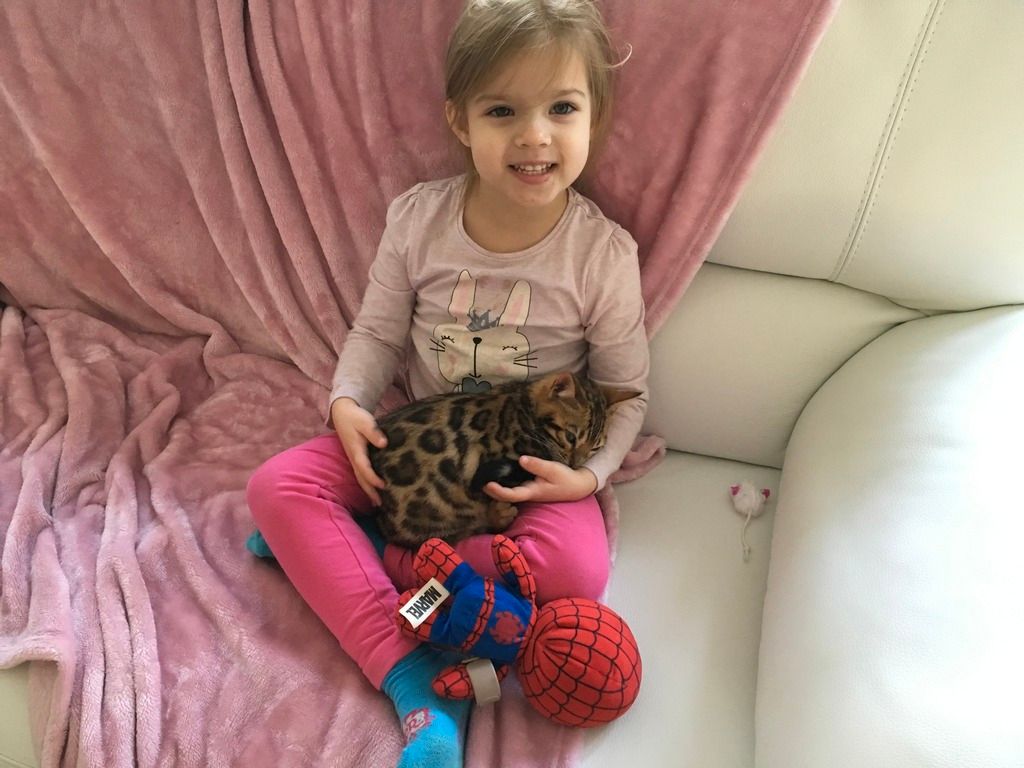 Fell asleep like this on the first night
Model?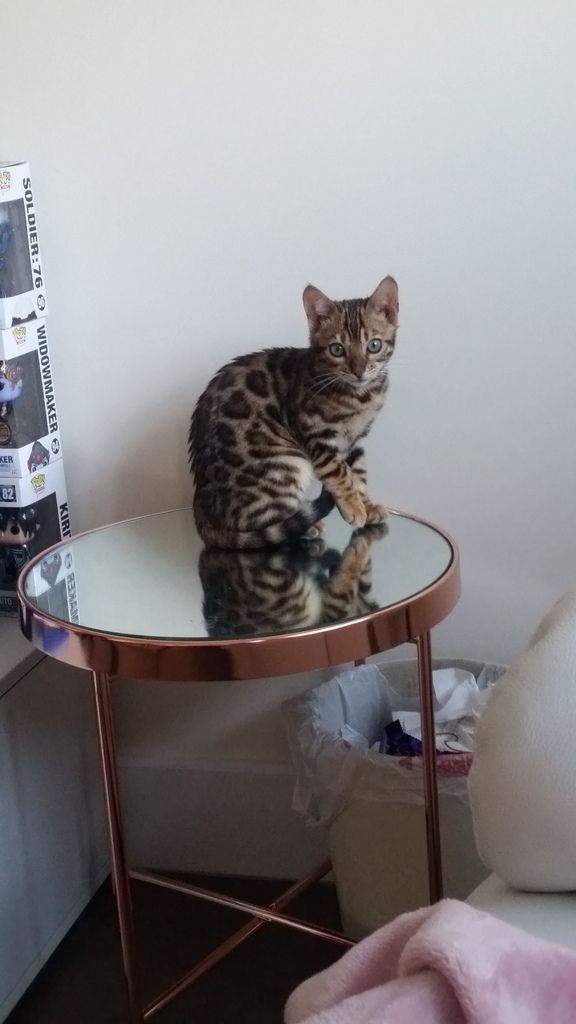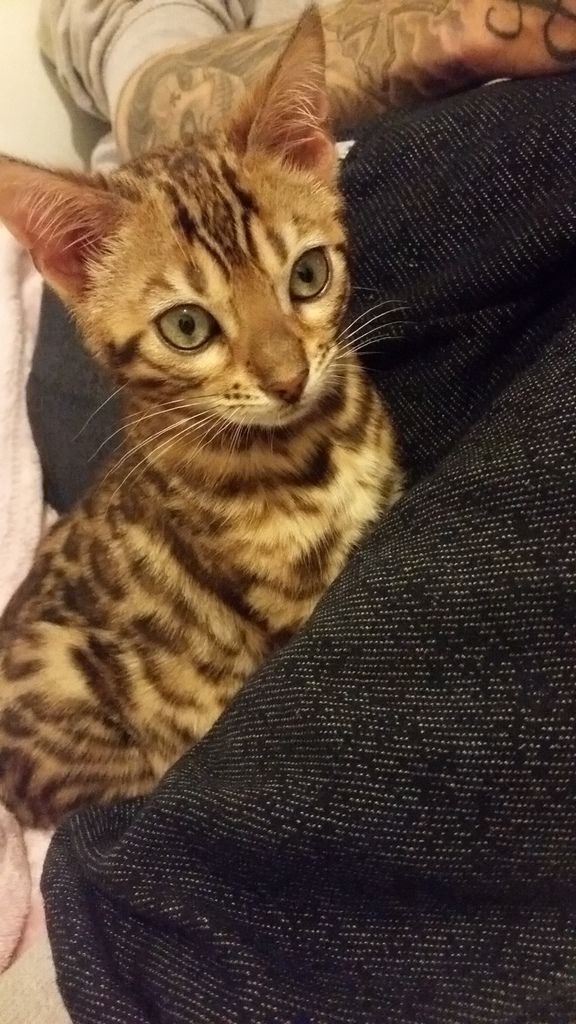 And this photo was from now (dodgy pic as were sitting in the dark so had to use my ipad for a light and take the pic with my phone! Lol