I got Kessie on the 6th June, 2014 from a backyard breeder in London. She as well as all her other litter mates were literally kept outside in rabbit hutches alongside all his breeding queens and toms. As far as I am aware, her breeder no long is in the business (thankfully).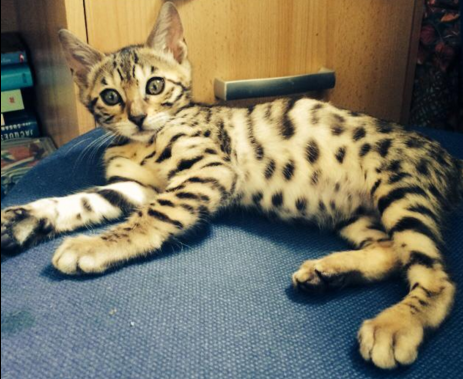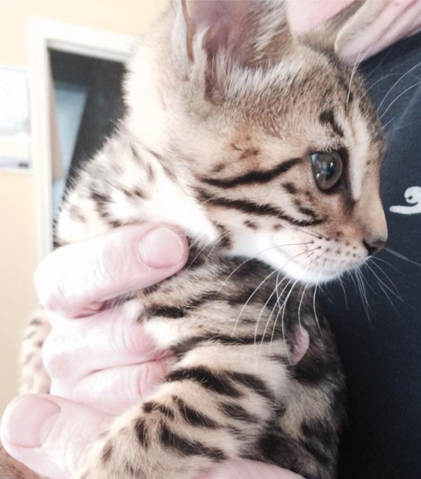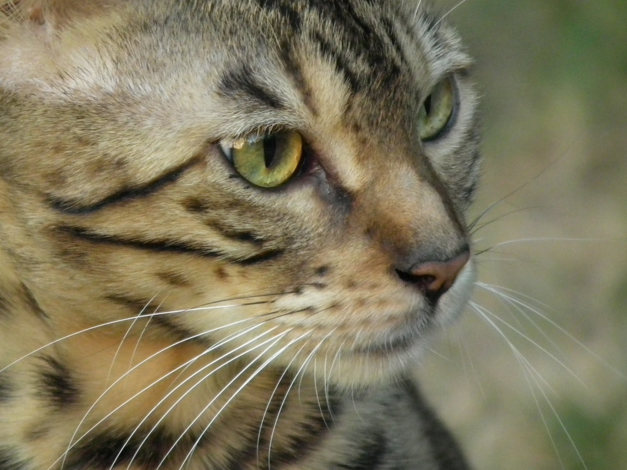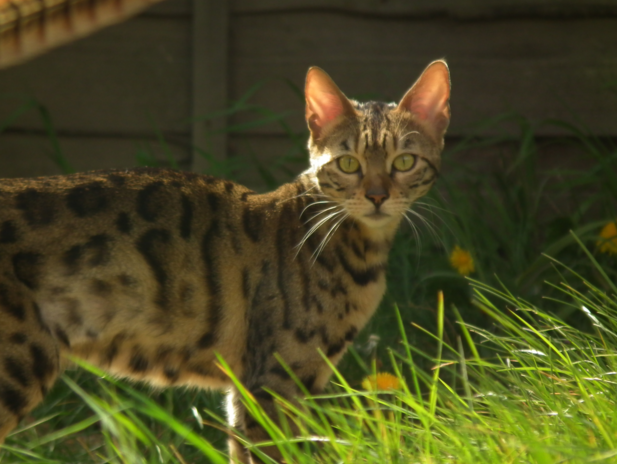 On the 26th October, 2014 I got my beautiful Pixie Bob, Alaska from another awful breeder. She was bred for money rather than love; I wasn't allowed to meet her daddy, he was literally kept in a heated shed outside because he didn't get along with their Jack Russel.
Alaska came with many issues such as being incredibly nervous. She demanded attention but was so scared to be touched. I bought her at 7 weeks old; which was wayyyyy too early. Breeder told me she wanted her gone so she can buy herself something.
Alaska does have some Bengal within her mix, but is primarily a Pixie Bob x Domestic Shorthair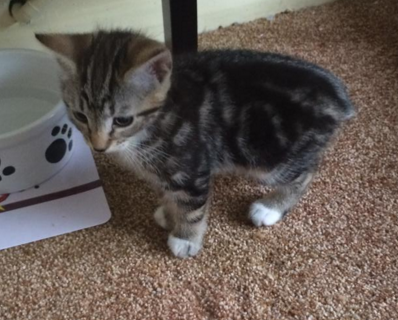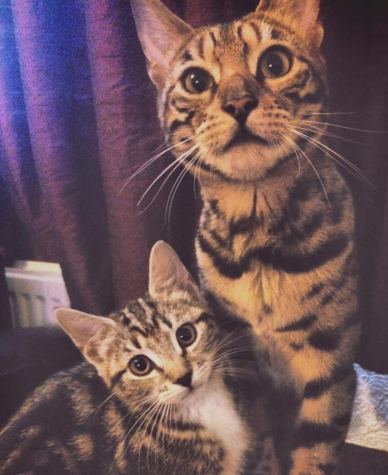 On the 15th June, 2015 Kessie had her first (and only) litter of six beautiful cubs. She is now spayed as breeding isn't for me, I love the breed and wanted to do good by them; I got a very expensive stud and had very beautiful Bengals and only sold them to experienced Bengal owners who didn't have children younger than 10. She had two girls, Thea and Shera, and four boys, Arrow, Mika, Merlin and Rocky. All have amazing homes and two of them (Arrow and Thea) are owned by my Fiancee.
Shera and Thea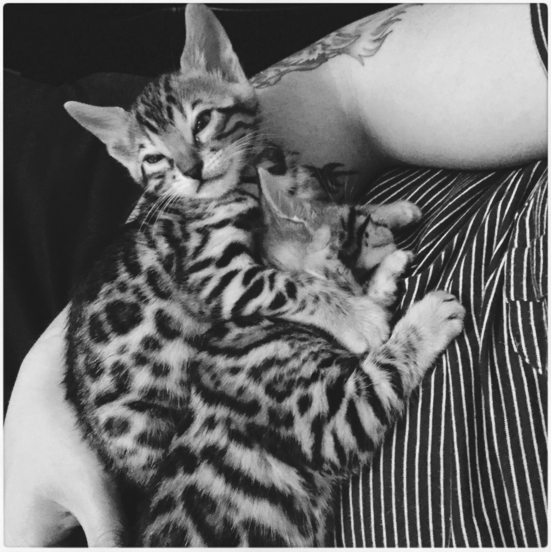 The two unnamed kittens are Arrow (red) and Thea (purple); it was for those interested in purchasing a kitten and those two had already been reserved for my other half.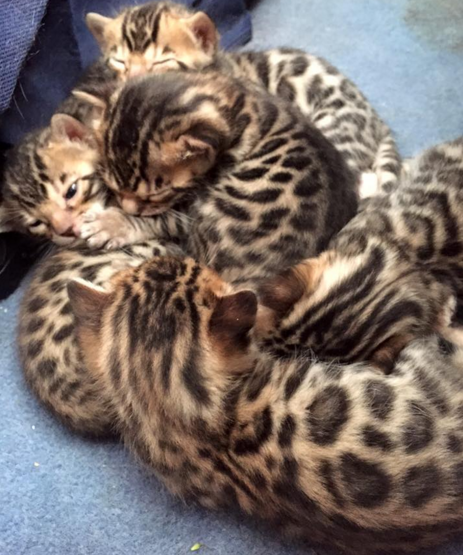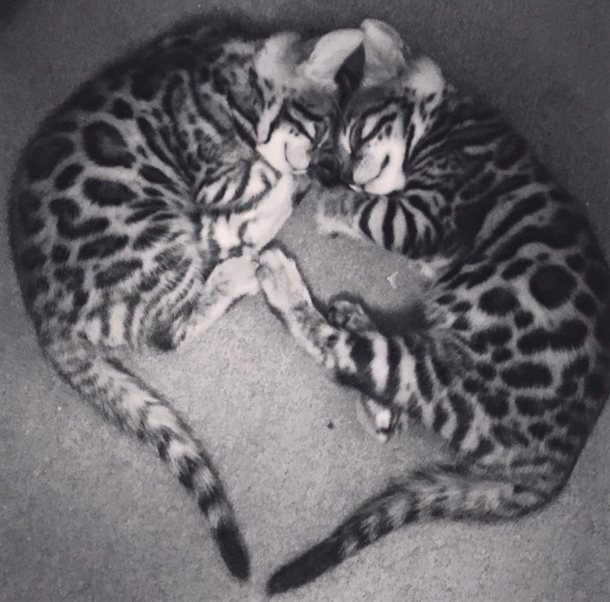 Sadly one of my boys was born blind (he's fine, I got him checked by a vet on multiple occasions before selling him; he was homed with his brother on the right, Rocky)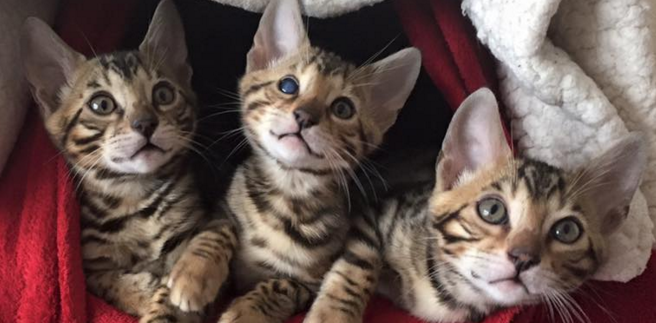 Arrow and Thea's most recent photo;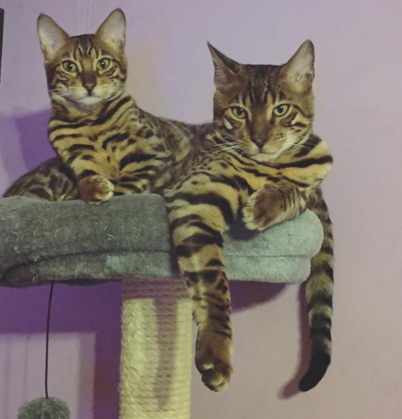 --
I do have another cat as you may have noticed, but he's my mum's.
If you have any questions regarding any of my fluff's, please don't hesitate :)