Got around to putting up more of the shelves, and making two of the first three a little more sturdy, they just needed a small bracket to stop them tipping a little.
Not the best pictures ever, but you get the idea. We still have another six shelves to put up though, but we have to wait for the cabinet to be made first, as the cabinet will link the front part of the room to the back, and down to their feeding spot on the sideboard.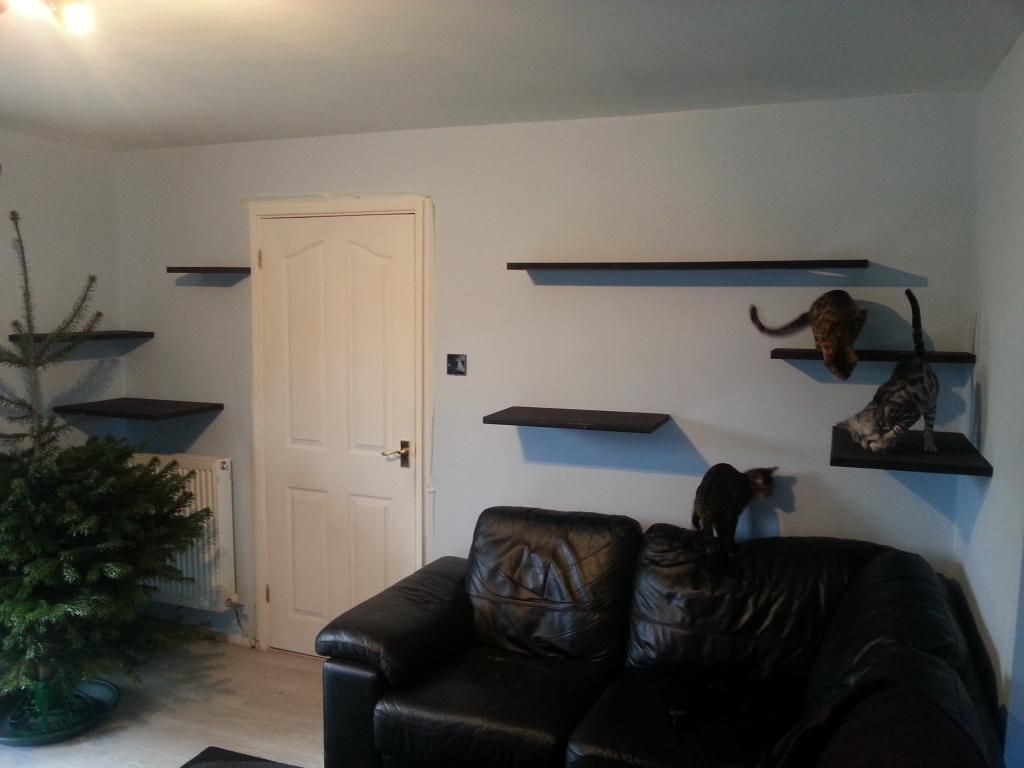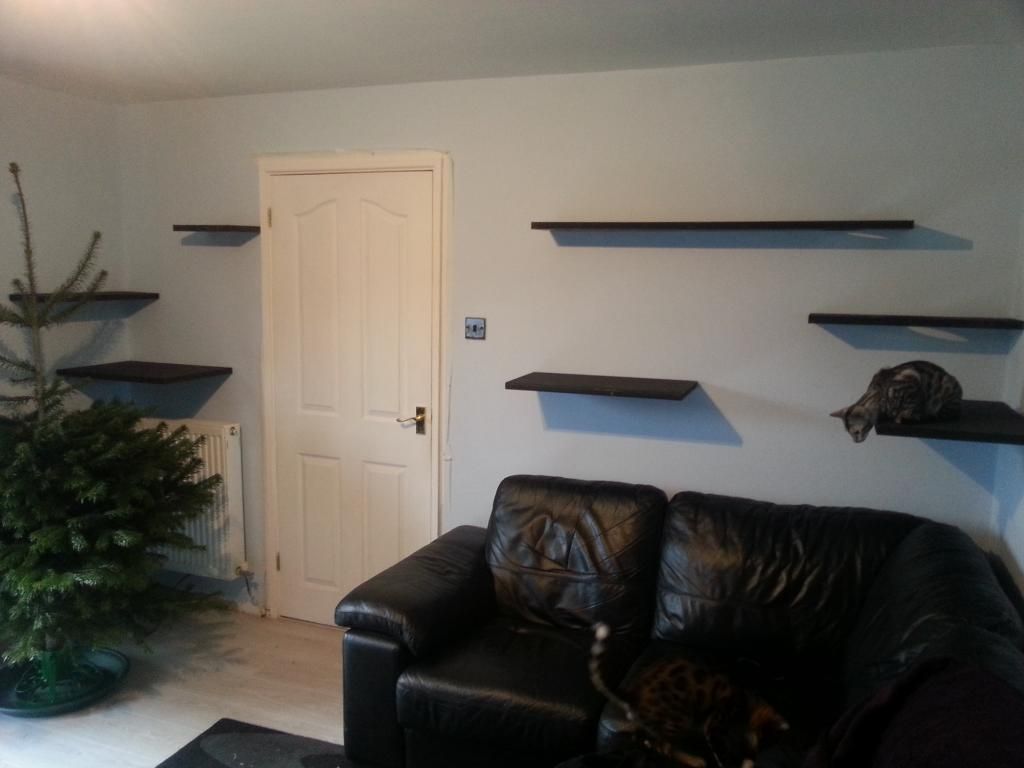 They have already proven popular, and the boys pop up through the holes too. We just need to get some kind of carpet on them now, really. But still good fun to watch, I'll try and get better pics soon, maybe a short video.