Happy Man wrote:
We've had this fella a while now and I'm not sure if he has any Bengal in him
He has stripes, mascara, a spotty belly and a pink nose do they do Bengals in orange
Benni's playmate is called Sparky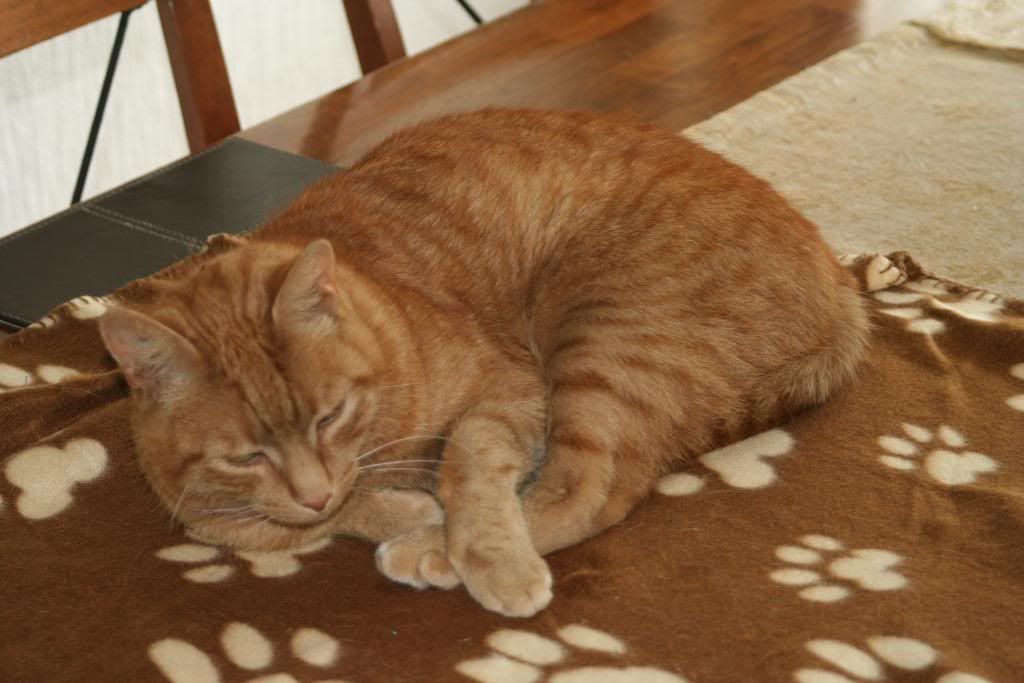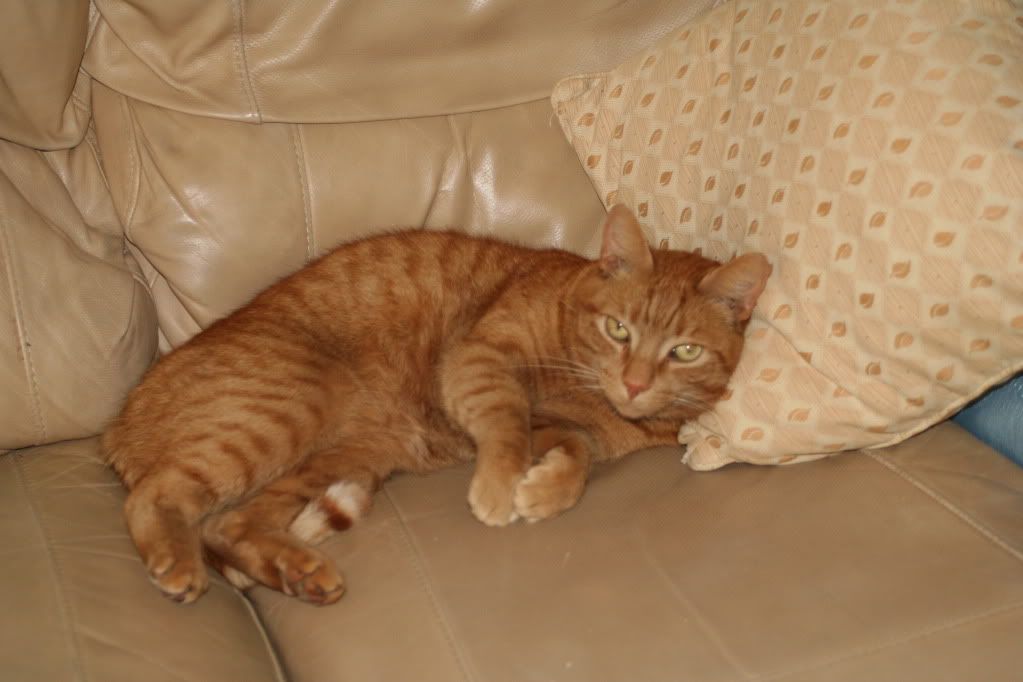 He has big hind quarters
Benni is giving him a run for his money despite being younger and just a bit smaller
I do hope that this post was meant as a little by of a laugh, so hope I don't offend!
Yes, he is a baeutiful ginger Tom and he has a lovely thick tail.
The last time we had a different Bengal, it was terrible as the poor Bagels were found by lots of us, sealed in bags in the supermarkets. Some were found in bakeries as well
Hope your boy stays well,and we look forward to more pics.