Hi All,
My name is Scott and my partner is Shelley (who will probably using this forum under this username too). We have always had an interest in cat, I have always worked with animals and always had a passion. We also keep several hundred of species of Snakes and Lizards, which tend to keep the cats content for lets say, 2 minutes?
We got Jomo in December last year when he was 6 weeks old. He is a cross Bengal, however we think he looks more bengal then some other pure breds. Maybe we're biest! Here's some pictures of the little terror, Jomo.
6 Weeks
10 Weeks
14 Weeks
15 Weeks
17 Weeks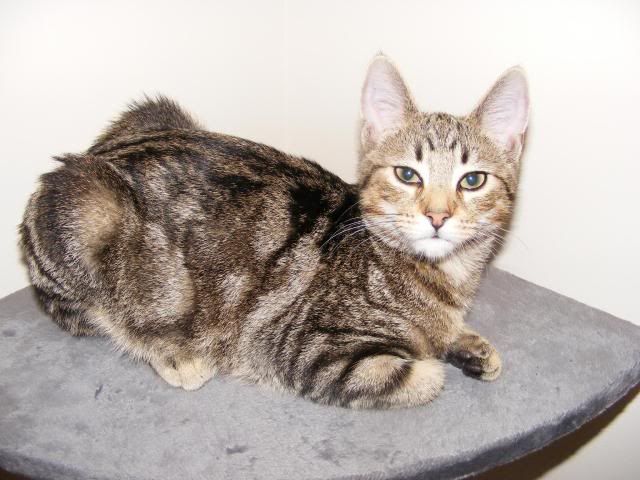 Currently
Last week we saw an advert for a female Snow Bengal, Originally up for £250, then £150. We were very concerned and to be honest, wondering what was up with the poor cat if it needed to go so soon. The seller claimed her other half was allergic to cats and it had to go. We thought, thats understandable. We set of for the 100 mile trip to the location of the seller. And got told we had to wait, so 2 hours later she arrived. She said she would let her go for £80. We got into the house, and it was appauling, and we only saw the Hall. There was a large rottweiler that got thrown into a spare bedroom. We saw the little girl who was tiny, and she is 18 weeks old! And look 6 weeks old if that. We got her home and found a large bump on her right side. We took her to the vets the next day and they confirmed it is a hernia of the intestines. Courses can be born with it or trauma. So what me and Shelley seem to think is, the rottweiler has had a grip of poor Nala. As she has had other bumps n bruises, consisting of Rectum Prolapse, Abces on neck, tip of tail dead, missing two canines on left hand side, mucky eyes. Malnutrionted etc. Here's some photos of Nala, remember she is 18 weeks old!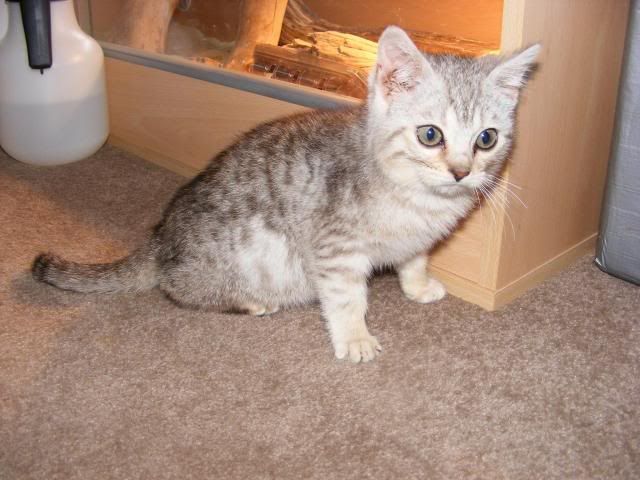 And her Hernia (which to be fair has gone down dramaticly. She is due to the vets in a month to see how it is then. If she has grown, surgery will go ahead)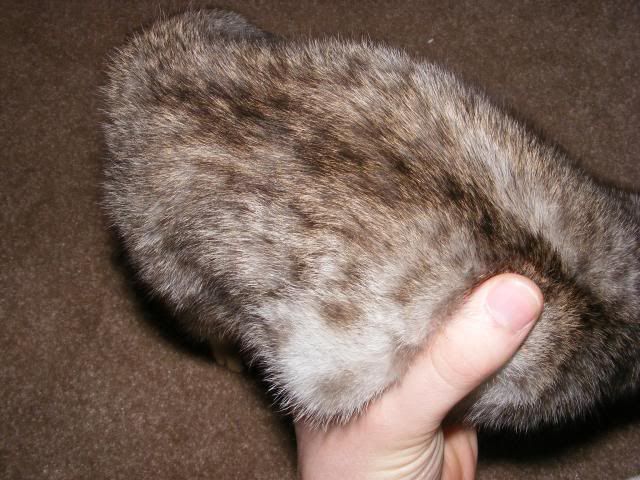 Kind Regards,
Scott and Shelley