Hello everyone
My name is Beba and I've been lurking for a while due to the recent addition to our household of 2 gorgeous bengal baby boys. I've been loving hearing about all your cats and have learnt such a lot from the forum. I thought I'd post a few pictures of Wills and Harry as they grow up, and as the house descends into Bengal kitten madness.
So first off, (and I hope this works) I hereby give you:
Wills (Mr Beba calls him Prince William)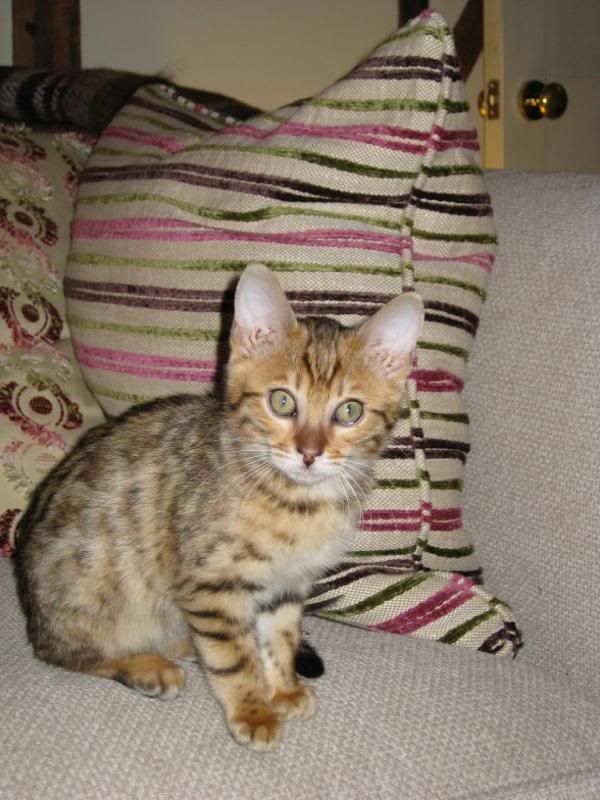 and Harry (Mr Beba has rechristened him something less charming, but he's equally gorgeous)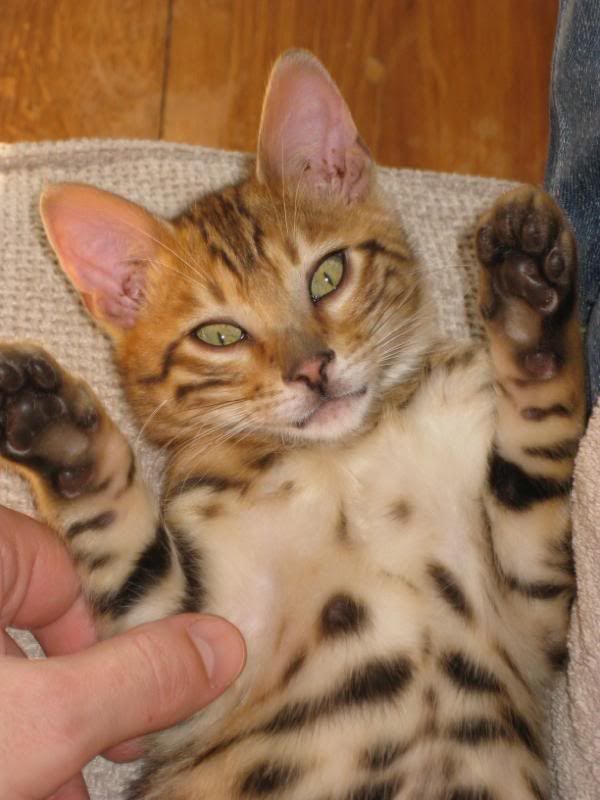 And one more for luck! Talk about a bromance...
The boys are 13 weeks old now and whilst they don't have the outstanding markings I've seen on some of your gorgeous kitties, they have made our house (we moved in just a few weeks ago) into a home. They follow us around, are total lap cats and have the most amazing vocal range, full of chirps, squeaks, little barks and general purry chatter. They've had no 'accidents' and they seem the most confident, happy little cats I've ever known. Every day, they do something or discover something that makes us smile. I'm really looking forward to sharing their catty antics with you as they grow up together!