Well their daddies are brilliant!
Mr Squeak gave charlie a great personality, but she is definitely lacking a brain
although she is a really good mum
these cats have such brod characters!
Charmian, when is Kinuko due?
Some new pics of the kittens at 4 days old.
The 3 boys
Two girls at the front and a little boy at the back.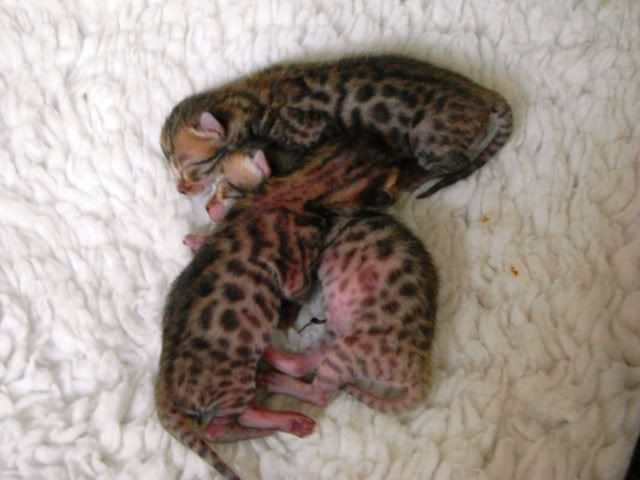 _________________
Dawn & Danielle
--Fairislebanks Bengals & Forgebanks Snowshoes--