Here are some pictures of my little baby's
This is Veecumsee of the cherokee Winnipeg, but we just call him Zeno, it's much easier to say than "Veecumsee" He's my first bengalboy that we have imported from France. He's such a nice boy, we are very pleased to have him.
This is Wildcatseyes Basilia, she's a daughter from Zeno. Also such a nice girl just like her father but very smart she opens doors
This is Wildcatseyes Don Juan, but we call him Tigrou. He's also very smart like Basilia and very nice but he has his little caracter, if you do something that he doesn't like, he can ignore you but when I give him little kisses on his head and cuddle him, he forgives me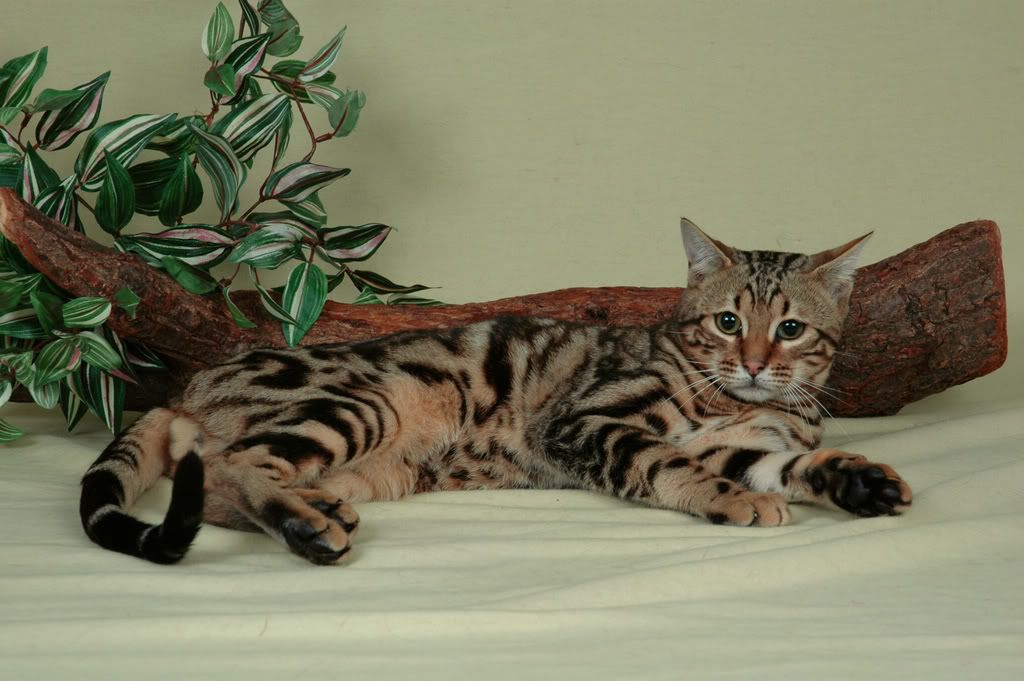 This is Glitterglam Enya, she's very nice with us but not with the others, she likes the have all attention for all herself.
This Armoracia Shadee on a Fifeshow in our hometown, she's like Basilia and Enya and she's also a daughter from our Zeno, but not from the same mom as Basilia, her mom lives in Holland by Ed and Marja. But you can see on the pictures how she likes to be cuddled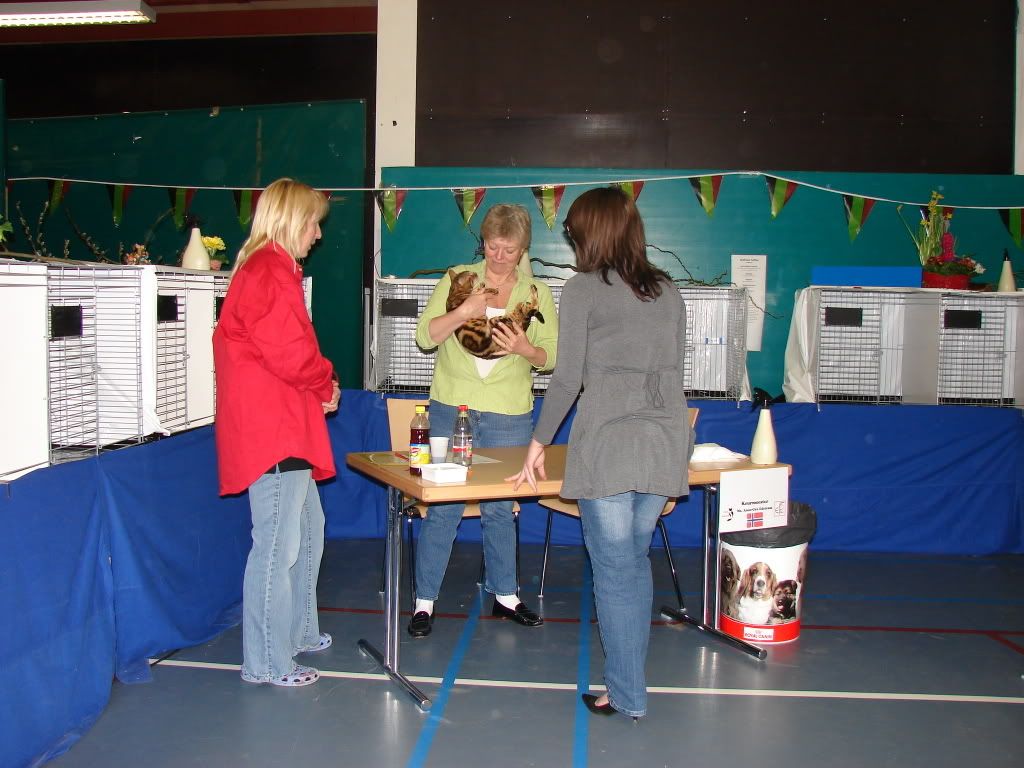 This is Batifoleurs David, he's more like Tigrou and likes to play with water. When you give them some water, he's always the first to be there to play with the water.
And then there is Hunterdonhall Kali and Wildbeauty Chemsea Ayat but I can't find the pictures of them on my computer
perhaps they are on the computer of my mom. I will look for them and put them later on the forum.
But then our boy from America, he will coming soon to Belgium, I just have to wait a little bit more because he's doing some Ticashows in America, to become regional winner. So I'm so excited to have him here