Here are a few pics my fella took earlier on his phone, I want to take more cause i am currently a pillow for bengals but my phone camera is naff.
About 2 mins after getting home with them my son decided he wanted to join them in their crate.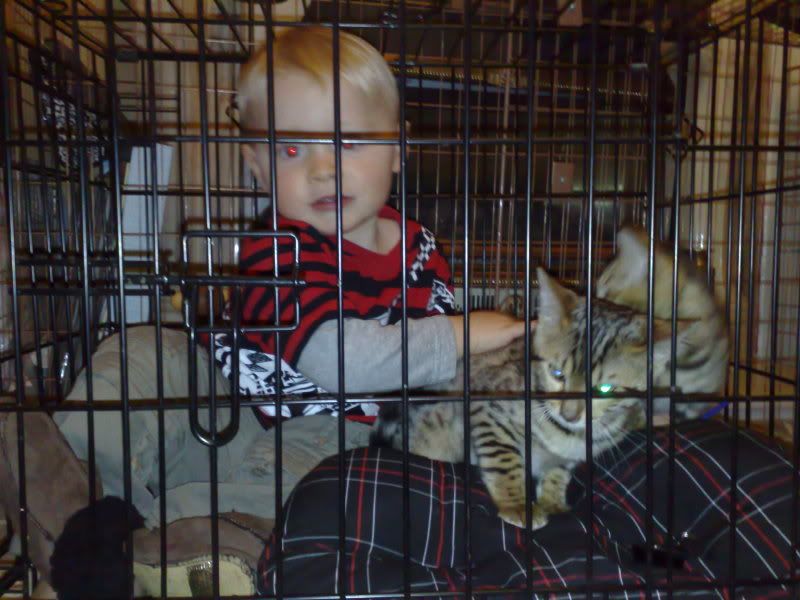 Sleeping pusses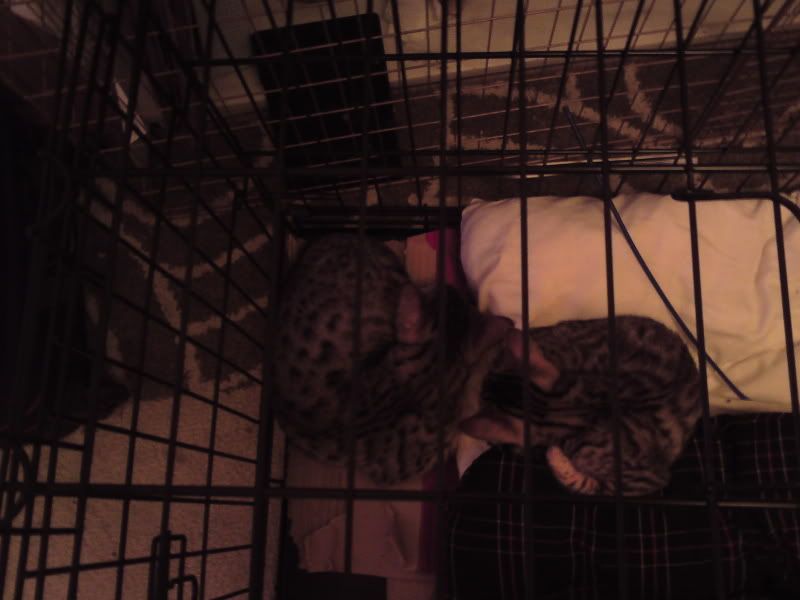 Theron wanted to go to sleep on mummy to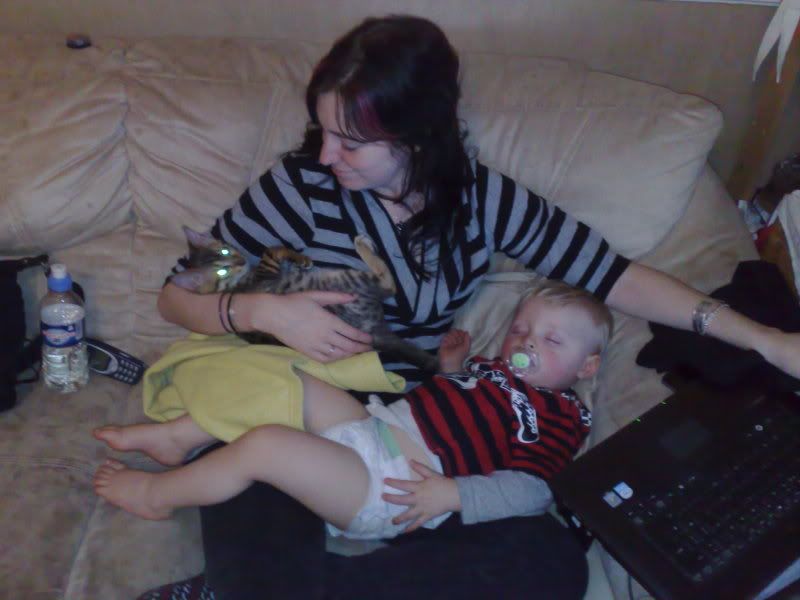 I will get more pics up when i can get decent ones.