Sorry been away, you know the score
Kato obviously seen something he likes the look of
Favourite bed - ME
Leon always has to be closer to your face!
Second favourite bed - Daddy playing on PS3 (Kato looking a little bit too addicted!)
Good excuse not to do the washing
Intruder alert!!!
They love each other - honest
Told you
The infamous - let's find out what's in the box!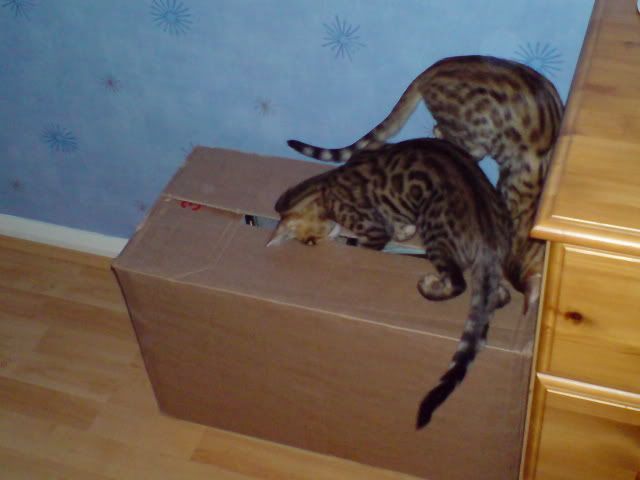 So yes, well settled and now ruling the roost.