Hi,
I'm new to the forum, but not to bengals :)
I adopted two, one year old marble boys about 12 1/2 years ago. The original plan was to get one female spotted Bengal kitten, but these two convinced me otherwise. I unfortunately had to put down my snow lynx marble, Mishti at the beginning of April, due to cancer. So Masala (brown marble) is an only cat for the first time in his life
Masala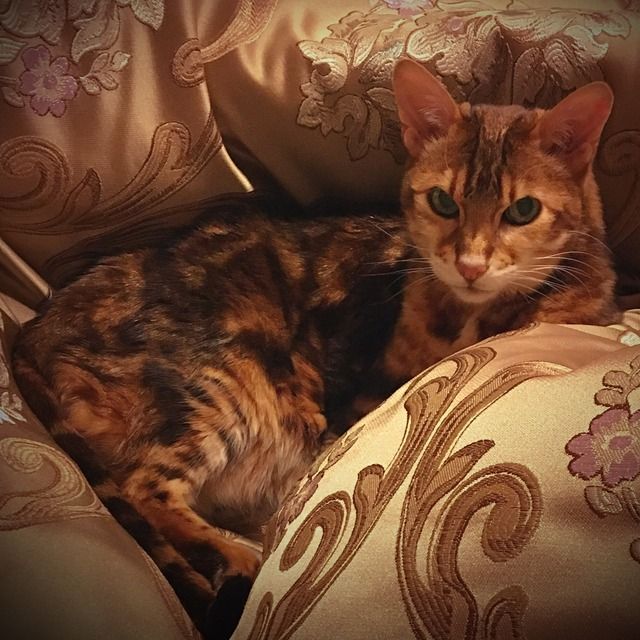 Mishti (angel cat)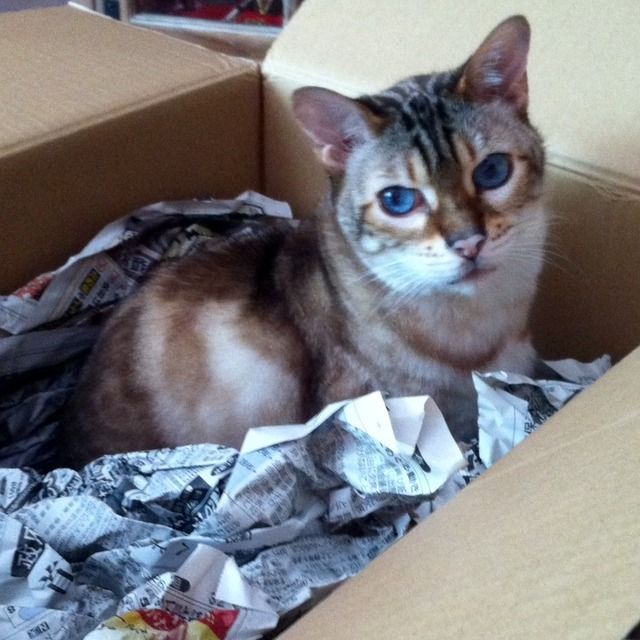 However, these two kittens should be coming home soon, as they'll be 12 weeks old at the end of the month! They're brother (brown spotted) and sister (silver spotted), and seem to be opposites. The boy is outgoing and the girl is pretty shy.
This is my first time having kittens, so I'm sure I'm in for a handful. Especially with Masala, who always wants all of my attention!
The Kittens!