Hi everyone,
I have posted a little on this site already, but thought I should share with you my exciting news! Yesterday I finally got to meet Samadhi, the stunning brown rosetted bengal kitten my partner picked out for us... and I got to meet the other kittens that were still available... they were SO ADORABLE!! I think I spent nearly 2 hours with them! At 8 weeks, they are still so tiny!! And fuzzy!
So anyway, we have chosen to take a second kitten - a female black/silver marble bengal who is very cuddly and playful. She was quite vocal (she had just started to be weaned from mum 2 days ago). It was so hard to choose.. out of the three marbles, there was also a little brown marble boy who was the smallest of them all, but he had the loudest growl when he was playing with his toy!! LOL - i could hardly believe that he was the one making that noise! Then the other boy was the biggest of the litter, a silver marble, and he already has his markings starting to open up so he had the nicest looking marble pattern, but that is only cos the others were still so small! He was the most active of them all, but since Samadhi seemed to be the one who was sitting back observing all the goings on, I didn't think getting another, larger more active male would compliment him as well.
So anyway, here is some pics of our new kittens!!
Silver Marble Girl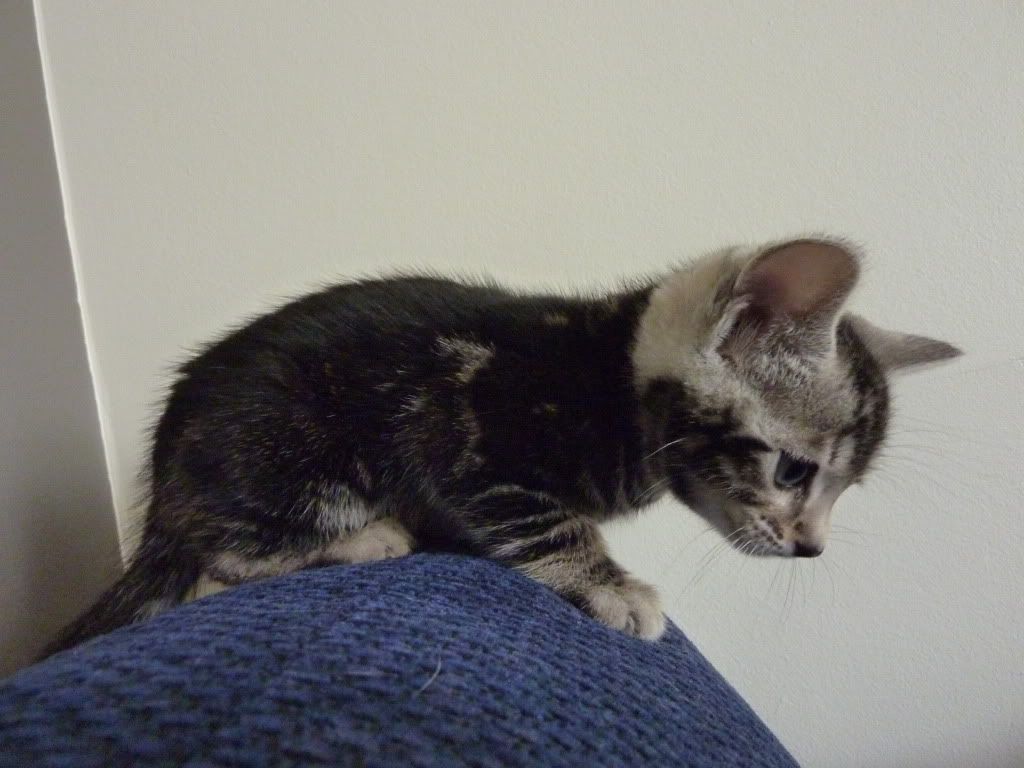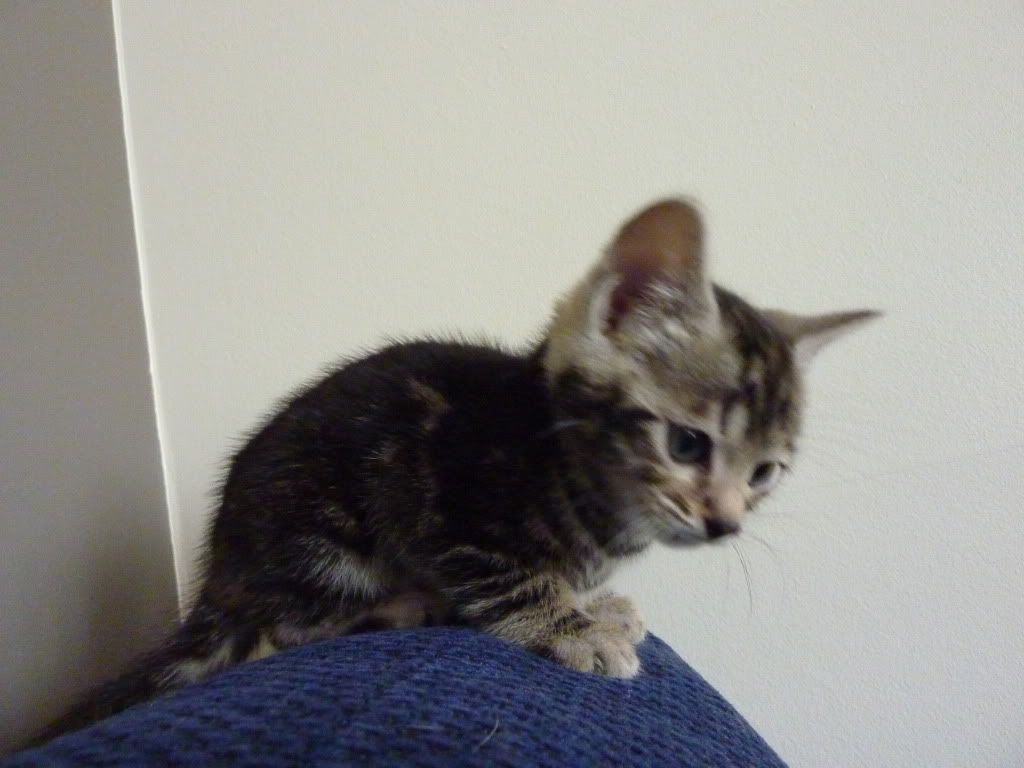 Samadhi as young kitten
Samadhi yesterday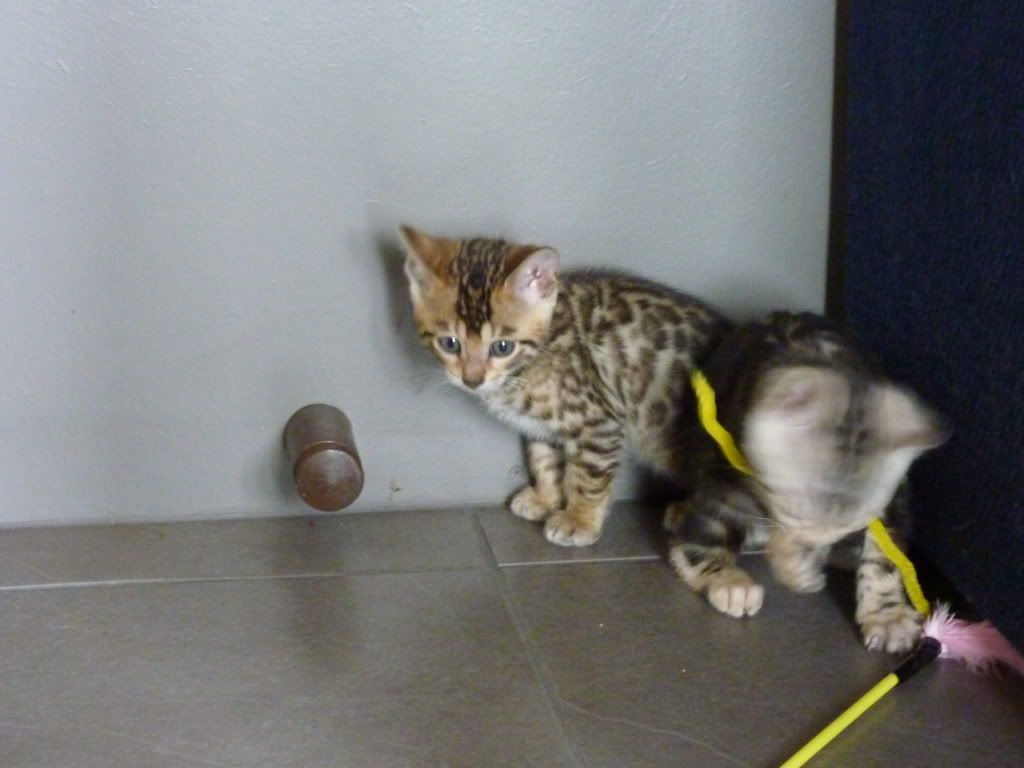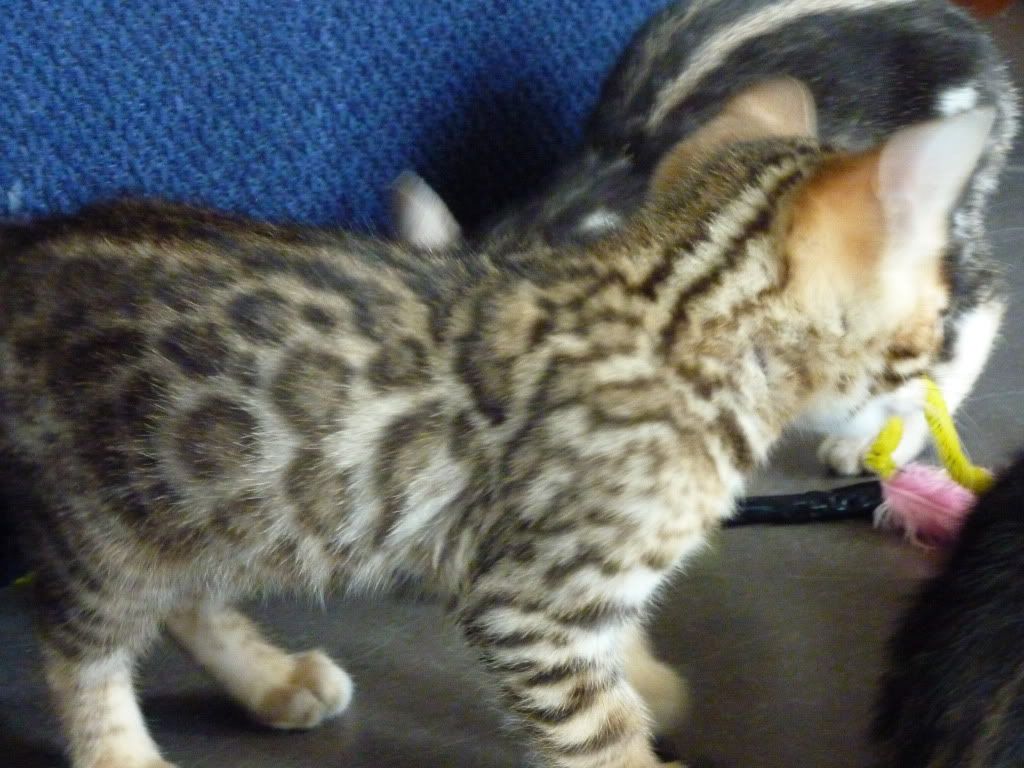 Samadhi and mum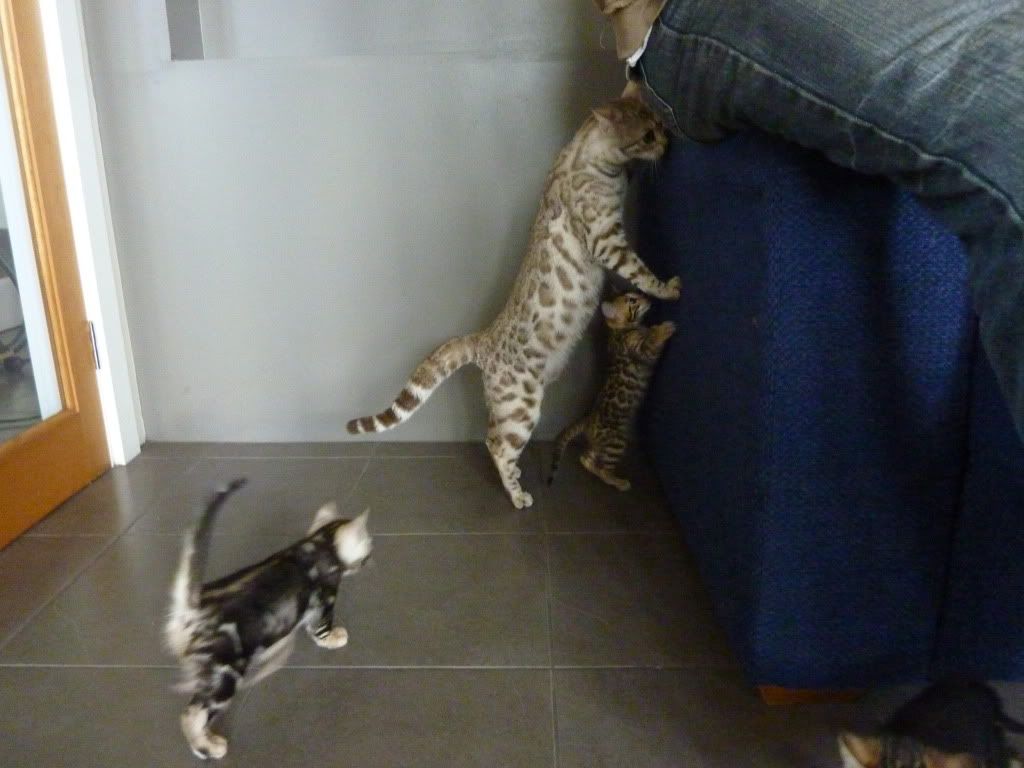 Proud parents
Link to the rest of the pics if you want to see more
http://s864.photobucket.com/albums/ab20 ... 20kitties/
[/img]